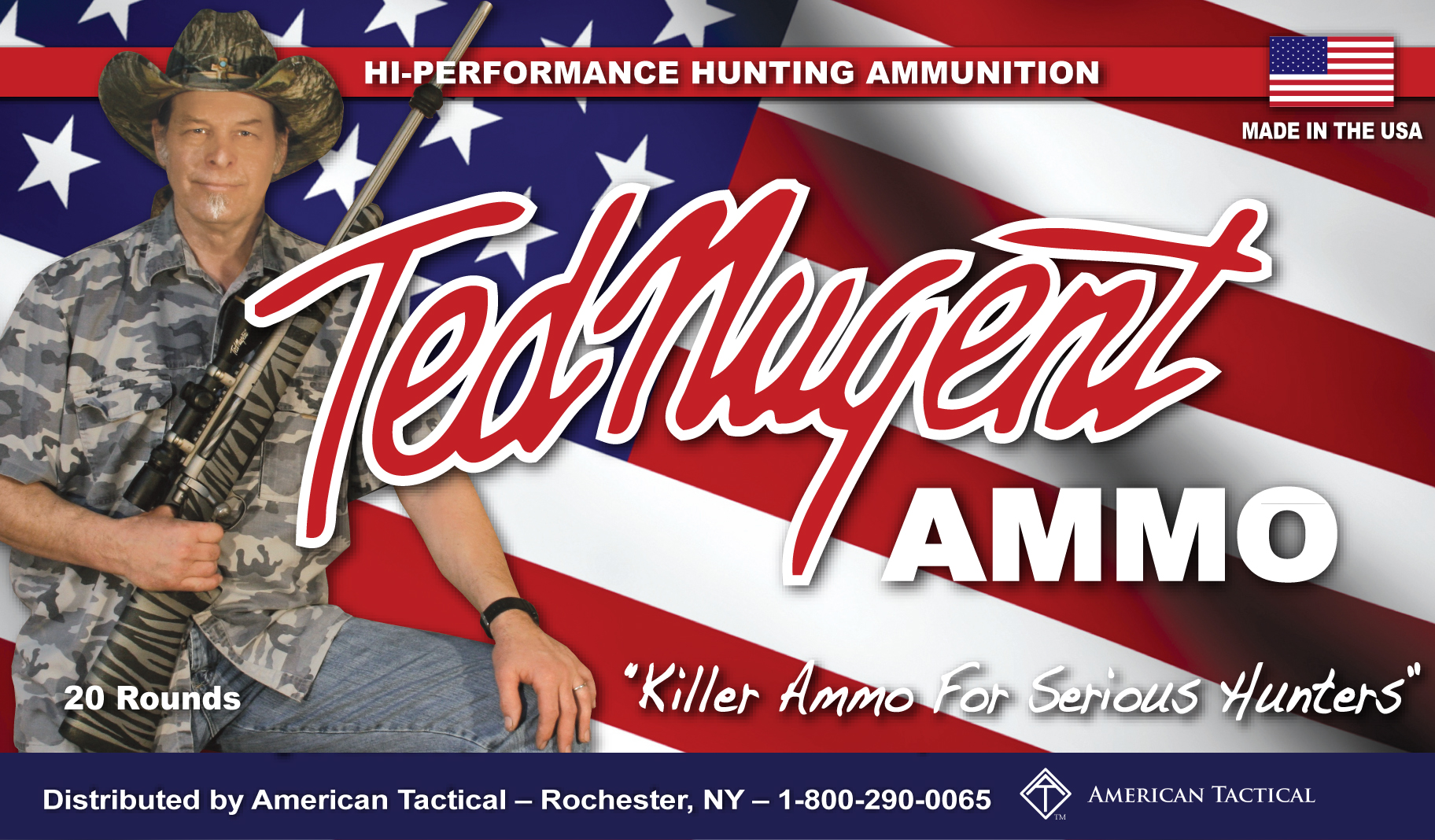 ROCHESTER, NY – American Tactical Imports (ATI) is proud to announce a special guest appearance at the 2012 NRA Show in St. Louis, MO.
Ted Nugent will be present at ATI's booth #2613 at 10 a.m. on Saturday, April 14, 2012 to promote the new Ted Nugent Hunting Ammo distributed exclusively by ATI. Ted Nugent Ammo is being manufactured by Pierce Munitions of New York and will be available in a variety of hunting, handgun and rifle calibers.
The 141st NRA Show will take place at America's Center in St. Louis, MO from April 13-15, 2012. To learn more about the NRA Show, visit www.nraam.org
For more information about American Tactical Imports and the products they distribute, visit www.americantactical.us. For any questions or requests, please contact Monica Arnold, PR Director for Blue August at monica@blueaugust.com.
###