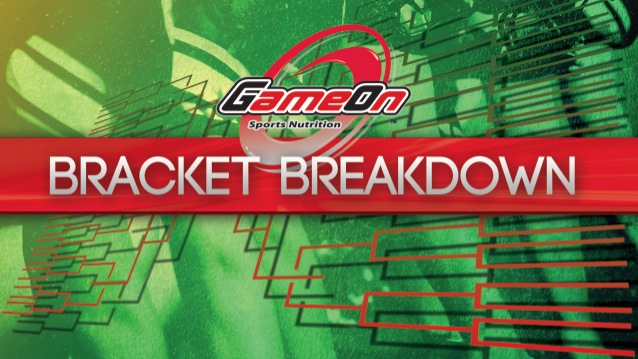 MEMPHIS, Tenn – In celebration of March Madness, GameOn Sports Nutrition is holding a Bracket Challenge contest for Facebook fans.
The challenge will begin on Sunday, March 11 and will allow fans of the company's Facebook page to join an online bracket system for March Madness. The winner of the challenge will receive a gift package from GameOn including MyoHydration drink mix, Recovery RTD (Ready To Drink) bottles, and all-natural Grab2Go food bars.
The following rules apply to participate in the challenge:
Must be a fan of GameOn on Facebook to enter.
Brackets will be filled out on the GameOnSportsNutrition Group on the ESPN Tournament Challenge.
Brackets must be completed before the play-in games. After the cutoff before the play-in games, the brackets will be locked. You will not be able to swap your brackets or leave the group.
To get started, fans should join the ESPN group and enter their picks. Then watch and wait-- the one with the best picks wins! You don't have to be a college basketball expert to enter. You can base your picks on the team's record, what you've heard, or whose mascot you like best! Good luck!
GameOn, founded by former college football coach Jackie Sherrill, offers the most advanced recovery and hydration products on the market. Safety comes first in everything produced by GameOn. These functional food and beverage products have no artificial colorings or unsafe sweeteners, no cholesterol or trans fats, and no artificial preservatives or high fructose corn syrup. They contain the correct carbohydrate-to-protein ratio, are all-natural and provide needed vitamins and minerals.
All GameOn products are manufactured in a NSF GMP-Registered Facility certified for sports and comply with NCAA's Bylaw 16.5.2.2. "Compliance" with Bylaw 16.5.2.2 does not imply that the NCAA licenses, sponsors or endorses this product.
For more information, please visit www.gameonsportsnutrition.com, or contact Monica Arnold, PR Director for Blue August, at monica@blueaugust.com.
###