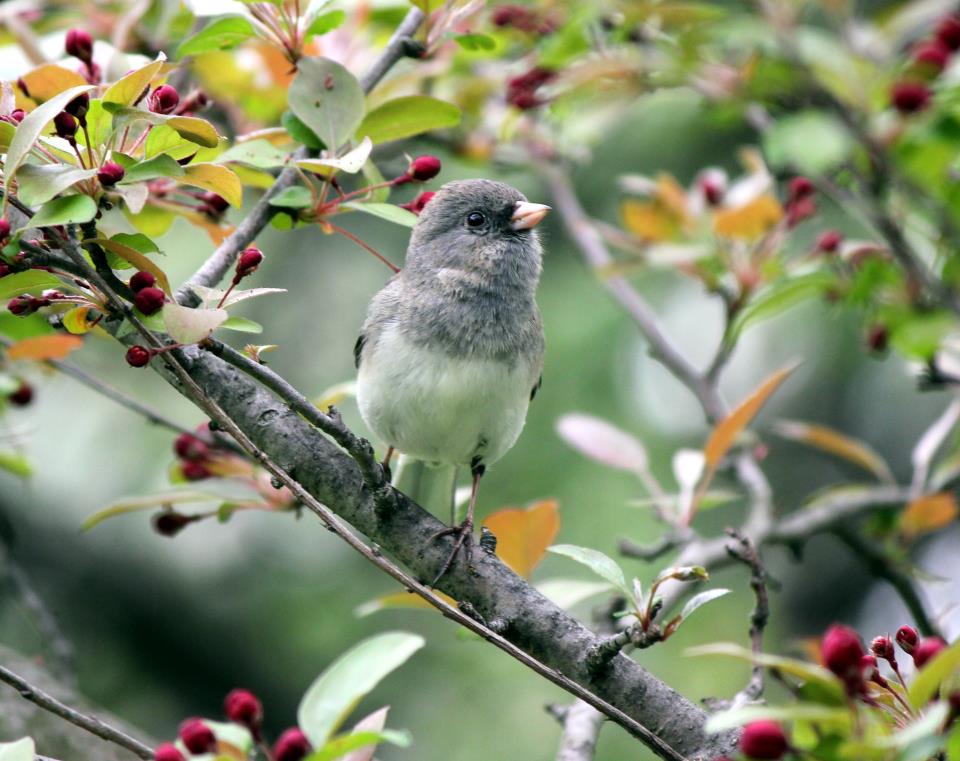 Portland, Oregon – Bob's Red Mill Natural Foods, the Milwaukie, Ore.-based leader in whole grain foods, has teamed with the Cornell Lab of Ornithology to offer the Bob's Red Mill BirdSmarts Challenge, the company announced. Bob's Red Mill's sponsorship of the program will support the lab's work to study the science of birds and their place in a natural, healthy environment.
"As part of our mission to produce simple, unprocessed whole grain foods, we want to celebrate the powerful simplicity of nature and all that it has to offer," said Bob Moore, founder and president of the employee-owned Bob's Red Mill. "Birds have given us so much, it's time that we gave them something back."
For the Bob's Red Mill BirdSmarts Challenge, the Cornell Lab of Ornithology each week will post a photograph on its Facebook page and ask its followers to identify what the photo depicts. If 100 people post answers, Bob's Red Mill will donate a Cornell Lab BirdSleuth curriculum kit to a school science program. In addition, one lucky challenge participant will be selected at random each month to receive a Bob's Red Mill prize pack.
The Cornell Lab of Ornithology is a nonprofit unit of Cornell University dedicated to the study and conservation of birds. Founded in 1915, the organization aims to interpret and conserve the earth's biological diversity through research, education and citizen science focused on birds.
"This partnership is such a natural fit," said Dennis Gilliam, executive vice president of marketing and sales at Bob's Red Mill. "We are thrilled to be able to support the Cornell Lab's efforts, to help extend its mission into the nation's schools and to engage with its community of six million bird enthusiasts."
The Bob's Red Mill BirdSmarts Challenge can be found on the Cornell Lab of Ornithology Facebook page, www.facebook.com/cornellbirds. A video featuring Bob Moore also can be viewed on the page, as well as on Bob's Red Mill's YouTube channel, www.youtube.com/therealbobsredmill. Schools interested in becoming eligible to receive a BirdSleuth kit can register through the Cornell Lab Facebook page, as well.
In March, the Cornell Lab will post the Bob's Red Mill BirdSmarts Challenge photo on Saturdays. Beginning in April and continuing through September, the quiz will take place on Tuesdays.
About Bob's Red Mill
Bob's Red Mill Natural Foods, a distinctive stone grinding miller of whole grains, was founded in 1978 with the mission of moving people back to the basics with healthy whole grains, high-fiber and complex carbohydrates. Bob's Red Mill, an employee-owned company, offers a diverse line of more than 400 all natural, organic and gluten-free flours, cereals, meals and mixes for pancakes, breads and soups that are available throughout the U.S. and the world. With its dedicated gluten-free manufacturing facility, strict organic protocols and dedication to meeting the highest food safety standards in the country, the company has obtained its HACCP certification and is a leader in providing safe and delicious natural, organic and gluten-free products. For more information, please visit www.bobsredmill.com. Additional information is available at www.Facebook.com/BobsRedMillNaturalFoods, www.Twitter.com/Bobs_Red_Mill and www.bobsredmill.com/blog/.
###