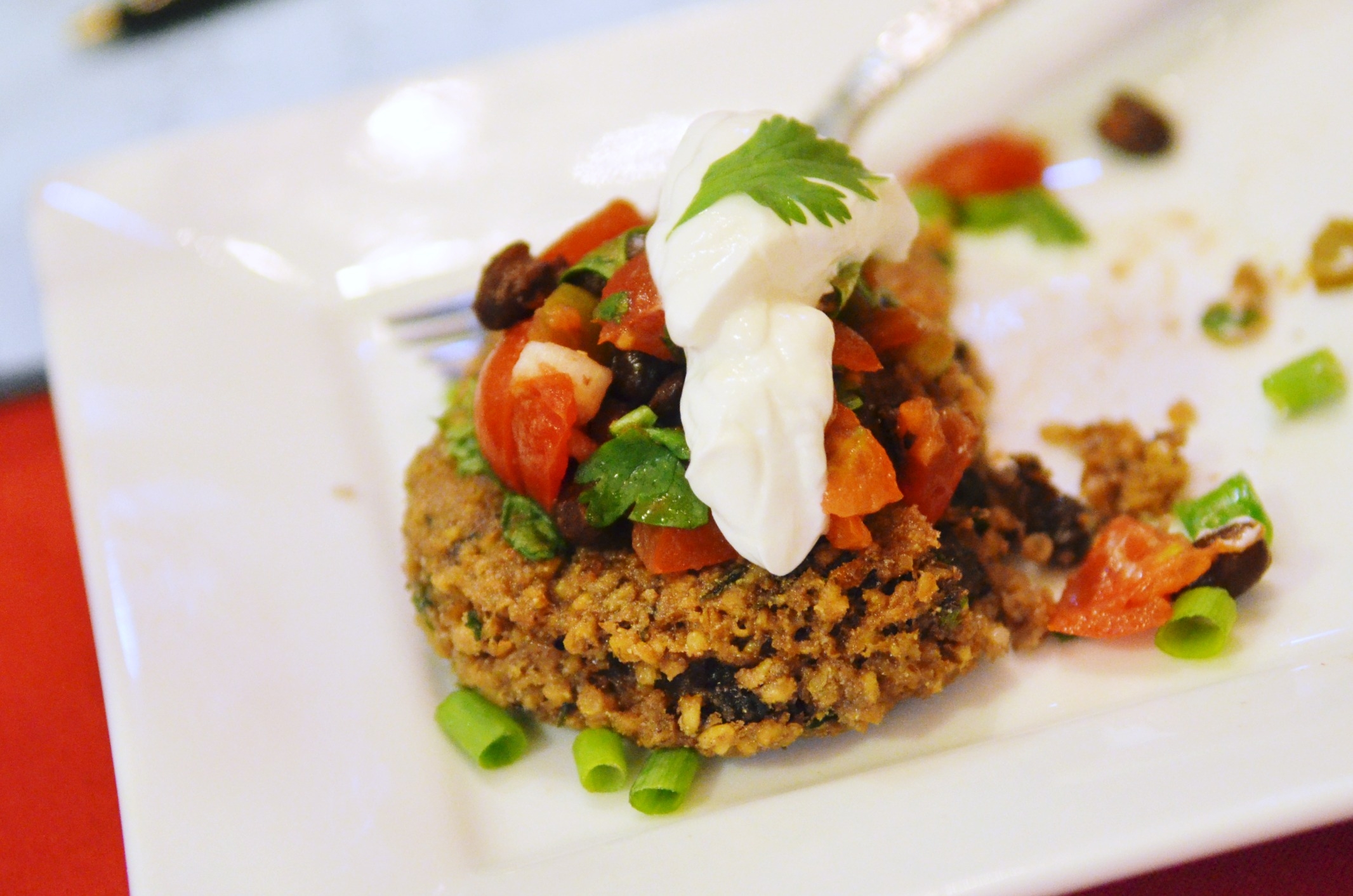 – In a culinary battle of epic proportions, Bob's Red Mill's Steel Cut Oats® received gourmand treatment at the Spar for the Spurtle Ultimate Oatmeal Throwdown, where Merry Graham from Newhall, California, won the grand prize for her Black Bean Porridge Patties recipe. Graham won an all-expenses paid trip for two to Scotland where she will help represent Bob's Red Mill in the 18th annual Golden Spurtle™ World Porridge Making Championship in October.

"I'm so thrilled to be traveling with the Bob's Red Mill team to Scotland," said Graham following the competition. "I'm a huge fan of Bob's Red Mill, and when I heard about the contest I was excited because it challenged me to use Steel Cut Oats in a creative, non-traditional way."

Graham battled head-to-head against two other finalists in front of a live audience at the Bob's Red Mill Whole Grain Store. Ultimately, the judges selected Graham's recipe as the winner, based on taste, creativity and overall presentation. The celebrity judges -- Leather Storrs, chef at Noble Rot in Portland and winner on this season of Food Network's "Extreme Chef;" Kim Sunee, food and wine editor at Organic Gardening magazine, and past judge on Food Network's "Iron Chef America;" and Rachel MacRitchie, Scottish native and honorary president of the Daughters of the British Empire – cited the uniqueness of using the oats in a savory dish as a deciding factor.

"It is incredible to see our fans so passionate about our Steel Cut Oats and to cook with the oats in such creative ways," said Bob Moore, founder of employee-owned Bob's Red Mill. "We're excited for Merry to be joining us in Scotland this year, and we look forward to coming back home with another world championship."

The three finalists who competed in the Ultimate Oatmeal Throwdown were chosen from the nearly 50 home cooks and professional chefs who submitted video recipes that featured Bob's Red Mill's Steel Cut Oats, the "World's Best Oats," in the Bob's Red Mill Spar for the Spurtle contest. A spurtle is a traditional Scottish cooking implement, dating back to the 15th century that is used to prevent porridge from becoming lumpy. Scottish tradition demands that porridge is stirred clockwise with the right hand to ward off evil spirits during cooking.

The prestigious Golden Spurtle competition is held every year in Carrbridge Iverness Shire in Northern Scotland. Bob's Red Mill first competed in the championship in 2009, becoming the first American representatives to do so. That year, the company won the coveted Golden Spurtle and the title of World's Best Oats. The world title is awarded to the porridge-maker deemed to have made the best traditional porridge using oatmeal, salt and water. Graham's recipe will be entered in the competition's specialty category, which allows for additional ingredients to be used. She will join team Bob's Red Mill in competing against some of the top porridge makers from around the world, including professional chefs, hoteliers, caterers and porridge enthusiasts.

"We're thrilled with the culinary creativity and Scottish spirit demonstrated by the finalists' recipes at the cook-off," said Matthew Cox, the 2009 World Porridge Making Champion and marketing director at Bob's Red Mill. "We and the judges were so impressed with the competition, and we're delighted that Merry will be representing the Bob's Red Mill team in Scotland."

For additional information or to view all of the recipes submitted in the contest, please see www.sparforthespurtle.com or www.bobsredmill.com. For real-time updates on the team's preparation for the Golden Spurtle World Porridge Making Championship, check out the Bob's Red Mill blog, Facebook page or Twitter page.


ABOUT BOB'S RED MILL
Bob's Red Mill Natural Foods, a distinctive stone grinding miller of whole grains, was founded in 1978 with the mission of moving people back to the basics with healthy whole grains, high-fiber and complex carbohydrates. Bob's Red Mill, now an employee-owned company, offers a diverse line of more than 400 all-natural, organic and gluten-free flours, cereals, meals and mixes for pancakes, breads and soups that are available throughout the U.S., Canada and 35 other countries around the world. With its dedicated gluten-free manufacturing facility and strict organic protocols, the company has emerged as a leader in providing safe and delicious natural, organic and gluten-free products. For more information, please visit www.bobsredmill.com. Additional information is available at www.twitter.com/Bobs_Red_Mill, www.Facebook.com/BobsRedMillNaturalFoods and www.bobsredmill.com/blog/.