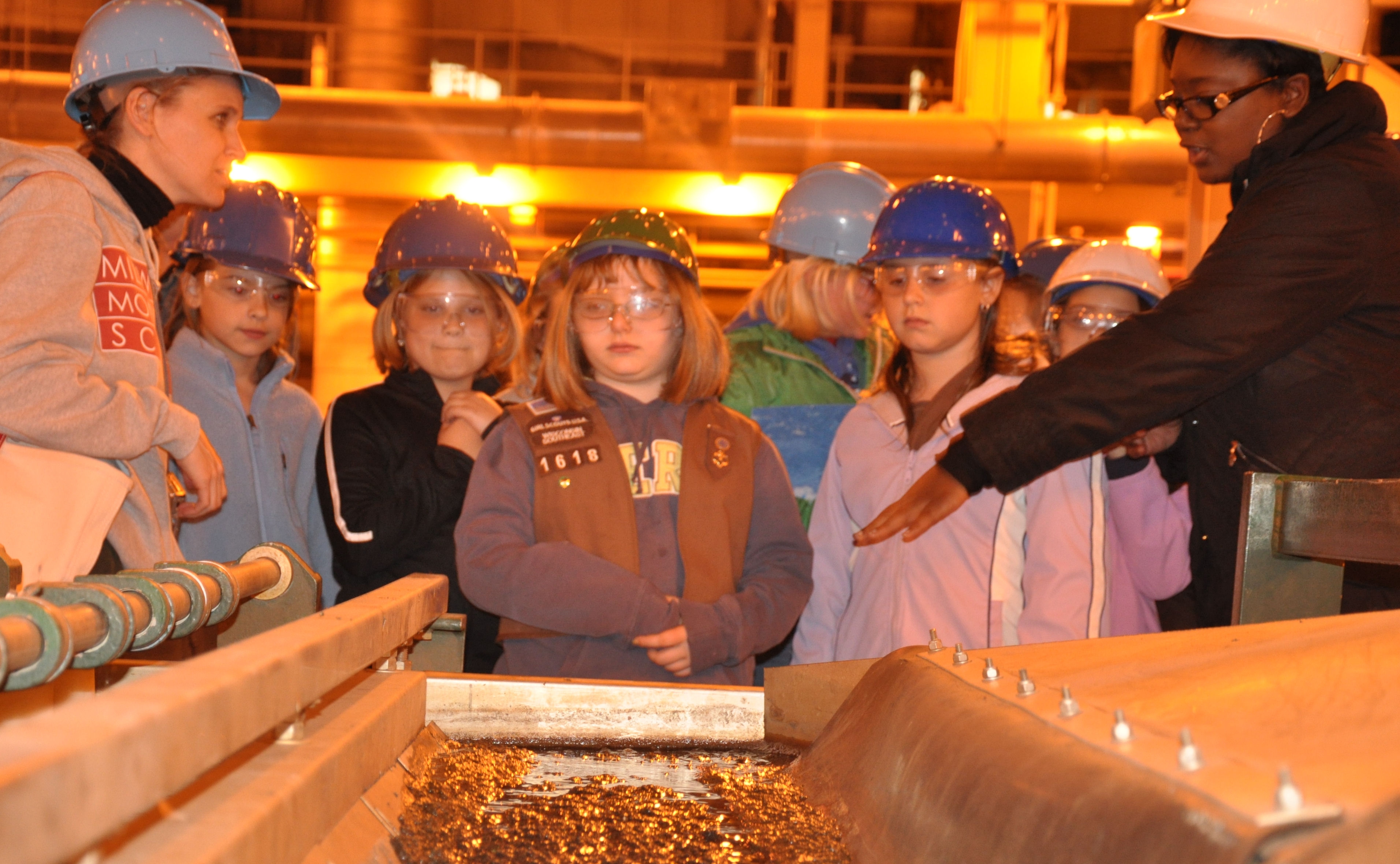 Girl Scouts learning from Female Professional at Jones Island Treatment Faculity

Girl Scouts learning from Female Professional at Jones Island Treatment Faculity
PHOTO OPP/Media Alert (for TOMORROW Saturday, April 28)
GIRL POWER: SPECIAL EVENT WILL PROMOTE WATER TECHNOLOGY CAREERS, CONSERVATION TO MILWAUKEE AREA GIRL SCOUTS
"Tomorrow's Female Engineers" To Tour Jones Island Treatment Facility, Get Tips from Female Professionals
Tomorrow, Saturday, April 28, over 100 area Girl Scouts and troop leaders will take part in "Water Town," a special event designed to promote water technology career awareness and water conservation among girls. Experts from Veolia Water Milwaukee and the Milwaukee Metropolitan Sewerage District (MMSD) will help Girl Scouts from Milwaukee, Waukesha, Racine and other communities participate in fun and informative water activities, including career tips from female water industry professionals; facility tours; an H2Olympics; and "The Incredible Journey" in which scouts "become" water molecules and go through the water cycle from clouds to plants to rivers to glaciers.
WHO: Veolia Water Milwaukee and Girl Scouts
WHAT: "Water Town" Water Career and Conservation Event
WHEN: Saturday, April 28 from 9 a.m. – 12 noon
WHERE: Jones Island Water Reclamation Facility
700 East Jones Street
Milwaukee
PHOTO OP/S: Girl Scouts interacting with female water industry engineers; Scouts touring Jones Island treatment plant; Scouts participating in H2Olympics and Incredible Journey activities
Veolia Water Milwaukee operates MMSD's Jones Island and South Shore sewage treatment plants. Veolia Water Milwaukee is a division of Veolia Water North America. Both are part of Veolia Environment (NYSE: VE), the global leader in environmental services with 30,000 North American employees.
For additional media information, contact Andy Larsen at 414/840-0891 or e-mail: alarsen@boelterlincoln.com