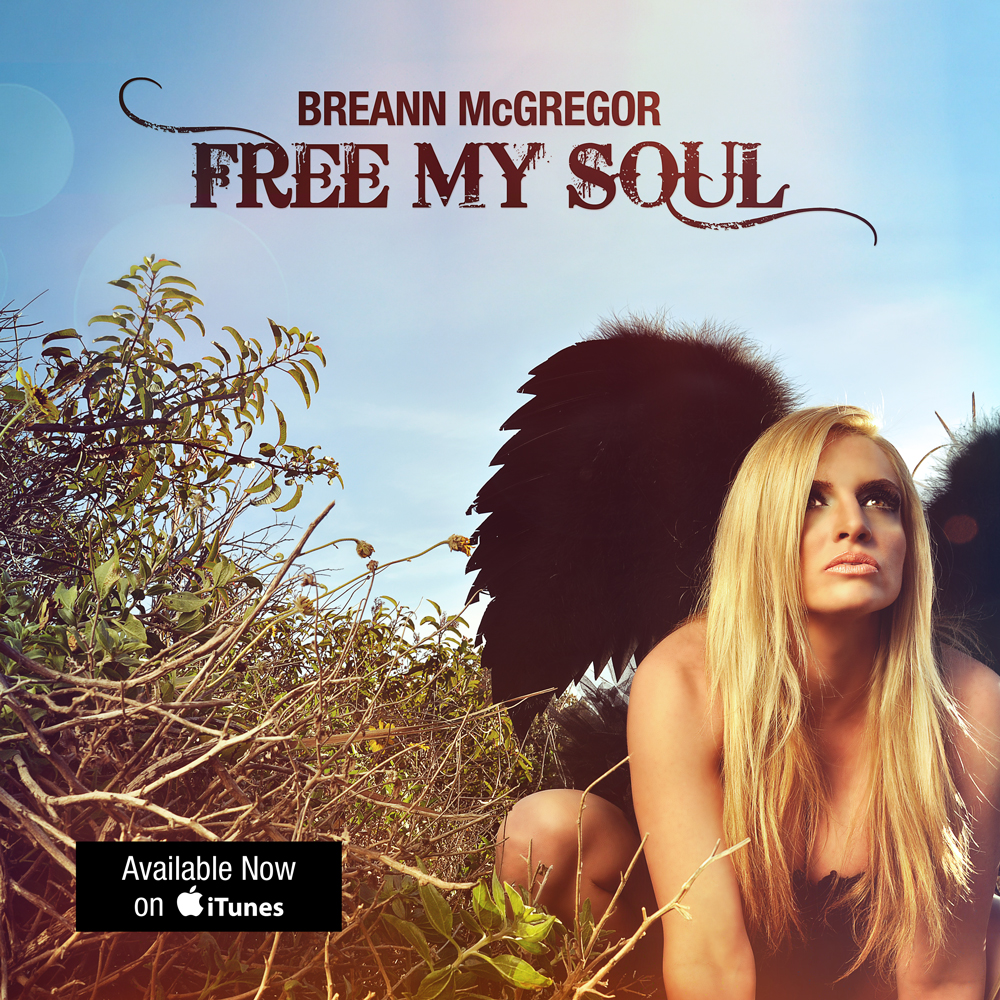 ATLANTA — New Orleans bred singer/songwriter, Breann McGregor is making her pop musical debut with her first released single, "Free My Soul", off her untitled upcoming project.
Since its debut this month, "Free My Soul" has received great reviews across the internet. The initial reception is particularly emotional for Breann, as the singer penned the European inspired sound song after reflecting back on the many challenges she's faced in her life. "This song is about me releasing all the drama and negativity I've faced in my life. It's about feeling free and not letting my past hold me back anymore from achieving my dreams and aspirations", she says. In the summer of 2005, Breann was one of the many victims of the monsterous Hurricane Katrina, in which she lost everything; prior to that she was in a near fatal car accident that resulted in a broken neck and left her future in jeopardy. "When writing this song, it felt very therapeutic. It helped me to stay motivated and to keep pushing myself to achieve what I've longed to do since I was a child, which is to entertain."
Since relocating from New Orleans to Los Angeles to pursue her singing career, Breann is proud of the accomplishments and risks she's taken in order to make her dreams come true. "I always say that I am my biggest challenge as a person. When I made the decision to step out on my own, I was initially scared but I knew that I couldn't let my thoughts and fears get in the way any longer," says Breann. "These exact thoughts were the inspiration of my favorite lyrics from the song,'I'm breaking out these chains, sick of voices screaming in my head, will not be contained, adrenalines flowing through my veins.'"
The vibrant songstress is currently in the works of recording her upcoming first album independently and is slated to go on tour this summer. The tour will begin in Europe and make its way back to the U.S with stops on the East and West Coasts and of course her hometown of New Orleans.
"Free My Soul" is now available for download on iTunes and Amazon. A video is also in the works in the coming weeks.
##
To learn more about Breann McGregor, visit her website www.breannmcgregor.net
Follow Breann McGregor on Twitter at http://www.twitter.com/breannmcgregor
For press inquiries please contact: Christal Jordan,Enchanted PR at christal@enchantedpr.net or 678-499-0297