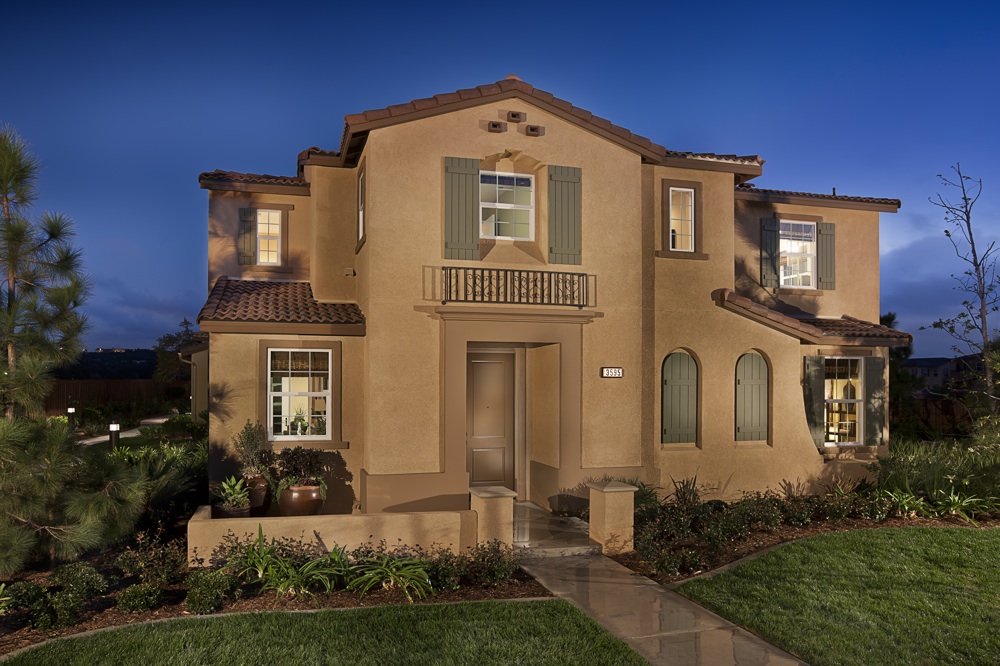 Brookfield Homes San Diego sold 22 homes in April, making it the new-home builder's best sales month in four years. April followed 16 sales in March, also a strong sales month for the builder who has averaged nine sales per month over the last 12 months.
"It is great to see more and more San Diego families deciding to own again. Builders across San Diego have commented on an increase in sales, and with communities selling well throughout San Diego, Brookfield Homes is excited to be part of this," says Debby King, director of marketing for Brookfield Homes. "March and April were hot months and we are optimistic about an improving market."
In April, Brookfield had sales at all six of its San Diego County neighborhoods, including more than one sale per week at two of its neighborhoods, Sago at The Foothills in Carlsbad and Cordova at Windingwalk in Chula Vista.
Sago at The Foothills in Carlsbad, Brookfield's newest community, had five sales in four weeks. The community of two-story homes grand opened in March and is among Carlsbad's best-selling new-home communities. Priced from $461,900, the detached homes at Sago offer some of the most affordable new homes in Carlsbad.
With six sales in the month of April, Brookfield's Cordova was also a top-selling community for Brookfield. Located in the recreationally-rich community of Windingwalk in Chula Vista, homes at Cordova are priced from $301,900.
Nearing sellout, Brookfield's Mahogany has also been in high demand with 17 sales year-to-date, making it the best-selling detached new-home community in San Marcos this year. The community has three single-story homes remaining. Homes at Mahogany are priced from $579,900.
Brookfield Homes, who was voted San Diego's Best Builder 2011 by the SDUT Reader's Poll, also offers new homes at Rockrose at The Foothills in Carlsbad; Trellis at Windingwalk in Chula Vista;
and Serenity at Stonebridge Estates east of Scripps Ranch in San Diego.
For more information about Brookfield's communities, visit www.brookfieldsd.com.
About Brookfield Homes/Brookfield Residential Properties

Brookfield Homes San Diego/Riverside is a homebuilding member of Brookfield Residential Properties, Inc. – a North American land developer and homebuilder, active in 10 principal markets. Brookfield Residential Properties Inc. entitles and develops land and builds homes for our own communities, as well as sells lots to third-party builders. Brookfield Residential Properties Inc. is co-listed on the New York and Toronto Stock Exchanges under the symbol BRP.