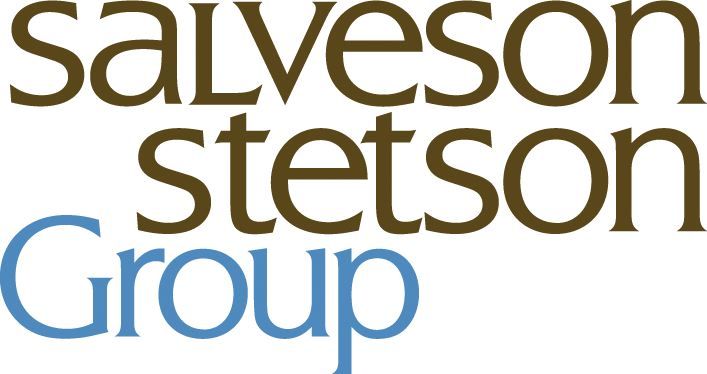 PHILADELPHIA (February 27, 2012) --- Companies are increasingly more open to allowing a senior executive to commute rather than relocate for a job – but only as a temporary step toward permanent relocation, according to a recent survey of major employers by retained executive search firm Salveson Stetson Group.
Nearly three-quarters of 17 major employers said they allow a senior executive to set up a local living arrangement during the week but commute back to their home and family elsewhere on weekends. But every company that said it permits creative commuting arrangements also puts limits on what they view as a temporary situation.
"Persuading an employee to physically relocate for an executive position remains an issue for many employers," said John Salveson, Co-Founder & Principal at Salveson Stetson Group. "They are willing to be flexible in order to secure the top talent they seek, but only up to a point. It is not uncommon for an employer to say, 'You may commute for the first year, but after that, we expect you to fully relocate to this office.'"
Companies also put limits on the relocation package, which typically provides a stipend to cover temporary housing and travel back and forth. Many require executives to repay part of the relocation expenses if they do not move by a certain date.
"The time and package limits discourage an employee from taking a job for a short period of time and then accepting another offer in her home market," said Salveson.
Salveson Stetson surveyed 17 major employers in the Philadelphia region that collectively employ more than 400,000 across the United States. It found:
76 percent said relocation is still an issue for candidates
71 percent said they do permit some executive hires to keep their home and family elsewhere and establish a local living arrangement during the work week
Of the 12 employers who allow local living arrangements, all reported that these commuting agreements are intended to be temporary and are thus structured with restrictions on both time and finances
Even though a company's preference is to have the employee relocate, many temporary commuting arrangements work out well for employer and employee alike, noted Salveson.
"Employers often comment that employees who commute home on weekends give 150 percent when they are in the office; they can work late because they don't have a family to go home to," he said. "One Human Resources Director commented that she didn't mind an executive working from home on Fridays because he logged 12-hour days Monday through Thursday."
Salveson Stetson offered the following tips for employers and job candidates who might be considering a temporary commuting arrangement:
Be explicit on what is – and is not – acceptable during the temporary commuting period. Is the employee permitted to work from home any Friday he chooses? Is he permitted to leave work early on Thursdays to catch a flight home, or to arrive late on Monday mornings?
Be very clear on how long the temporary arrangement can last. Spell out everything, including whether or not an employee must pay back any relocation costs if she fails to fully relocate by an agreed-upon date.
Realize that commuting employees and their employers need to invest extra time in helping the employee get fully integrated into the workplace and community. Commuting employees should go out of their way to build good relationships with co-workers, some of whom may be confused or resentful over special arrangements. Employers should help an employee get connected and invested in her new situation. Some employers even fly families out to visit, occasionally.
"Five years ago, 90 percent of the employers we work with would not consider hiring an executive who was unwilling to relocate," said John Salveson. "The war for top talent, combined with a flat housing market and a reluctance by many candidates to uproot families, has made employers more open to commuting arrangements.
"But for them to succeed, there must be excellent communication between both the executive and the employer."
About Salveson Stetson Group
Salveson Stetson Group (www.ssgsearch.com) is a multi-specialty retained executive search firm based in suburban Philadelphia. Specializing in $150,000+ salaried positions, Salveson Stetson Group places executives at organizations ranging from Fortune 500 companies to non-profit entities. The firm is a member of IIC Partners, one of the top ten retained executive search groups in the world with 53 offices in 37 countries.