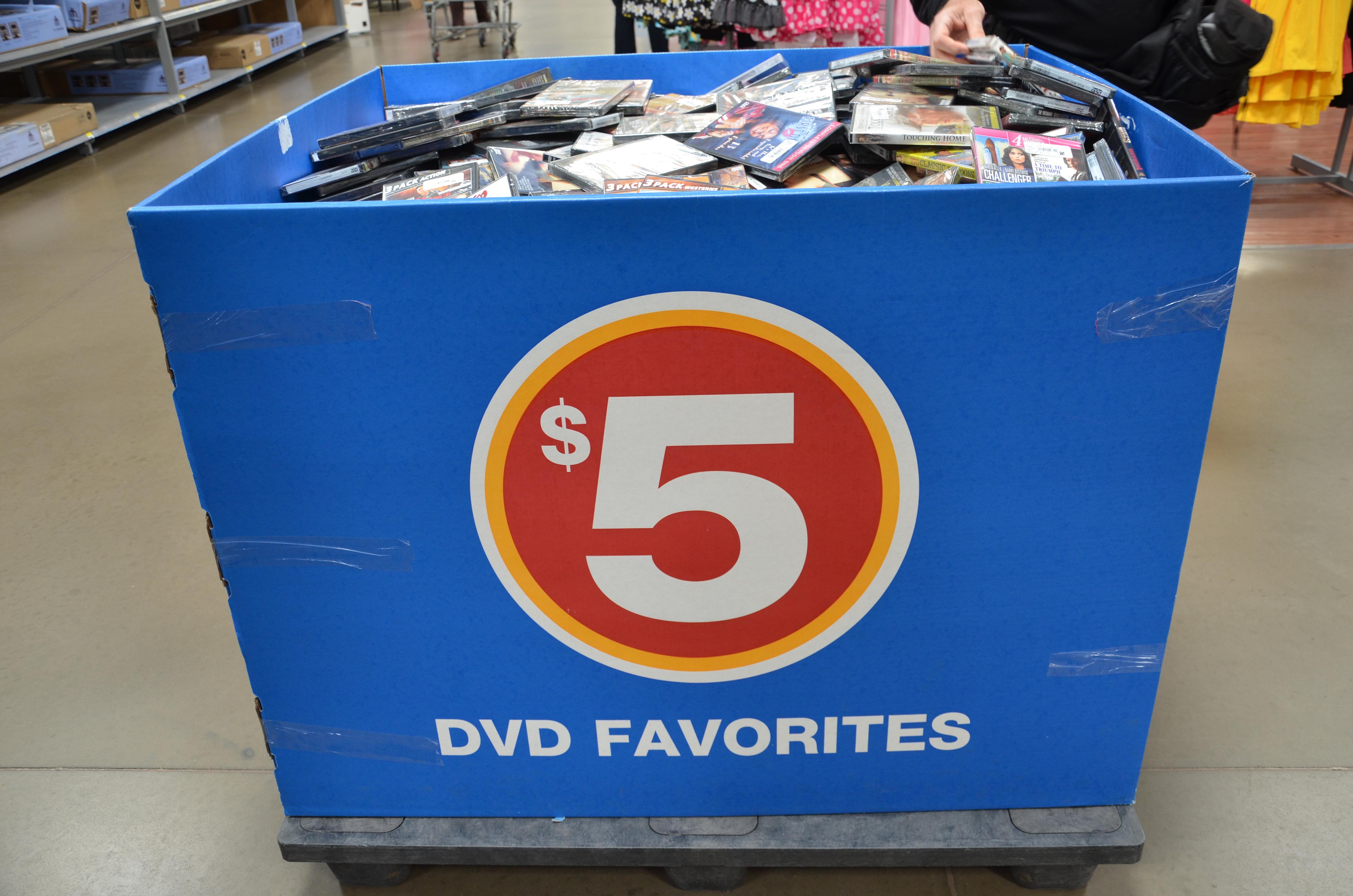 A bin full of TGG DVDs at the Wal-Mart in Somerdale, NJ.

A bin full of TGG DVDs at the Wal-Mart in Somerdale, NJ.

Several of TTG's titles available at the Wal-Mart in Somerdale, NJ.

Several of TTG's titles available at the Wal-Mart in Somerdale, NJ.
CHERRY HILL, NJ (April 12, 2012) --- Cherry Hill-based TGG Direct, the nation's only 100 percent female-owned home entertainment distribution company, has begun selling DVDs in 1,300 Wal-Mart stores from Maine to Florida.
TGG Founder and CEO Emily Gottschalk said that Wal-Mart helps smaller companies compete with larger ones on a more even playing field.
"The recovery of our economy depends on the success of small businesses," she said. "Our sourcing to Wal-Mart will help TGG and other small businesses to expand, employ and multiply. We are honored to be recognized as an important supplier to the world's largest retailer."
TGG Direct works through its partner Anderson Merchandisers to liaise with Wal-Mart's home office buying team. The companies collaborate to select studio films and classic movies that match each store's demographics. Beginning with one test program in the West last year, TGG Direct's relationship with Wal-Mart helped the company realize double-digit growth.
The new program expands TGG Direct's territory to 1,300 stores along the East Coast and in the Midwest. The movies supplied by TGG Direct will be highlighted in attention-getting bins placed near the front of Wal-Mart stores.
"When I started my business in 2006, I was a sole proprietor who finished her first year with $600,000 in sales," Gottschalk said. "I never dreamed that six years later, TGG Direct would be a recognized supplier to Wal-Mart and that we would be well over a $15 million company."
TGG Direct licenses movies and television shows from a wide variety of studios and then designs and manufactures/packages them as high value DVDs. It customizes the mix of movie titles to reflect local store demographics and preferences. The company employs 15 people and plans to hire more, Gottschalk said.
About TGG Direct
TGG Direct creates, distributes and merchandises DVD and Audio CD products to leading retailers and catalogs throughout North America. A 100 percent woman-owned business, TGG Direct packages content from its own library of popular titles and licensed content and produces entertaining and popular products in the value category. For more information, please visit http://www.thegarrgroup.com.
# # #