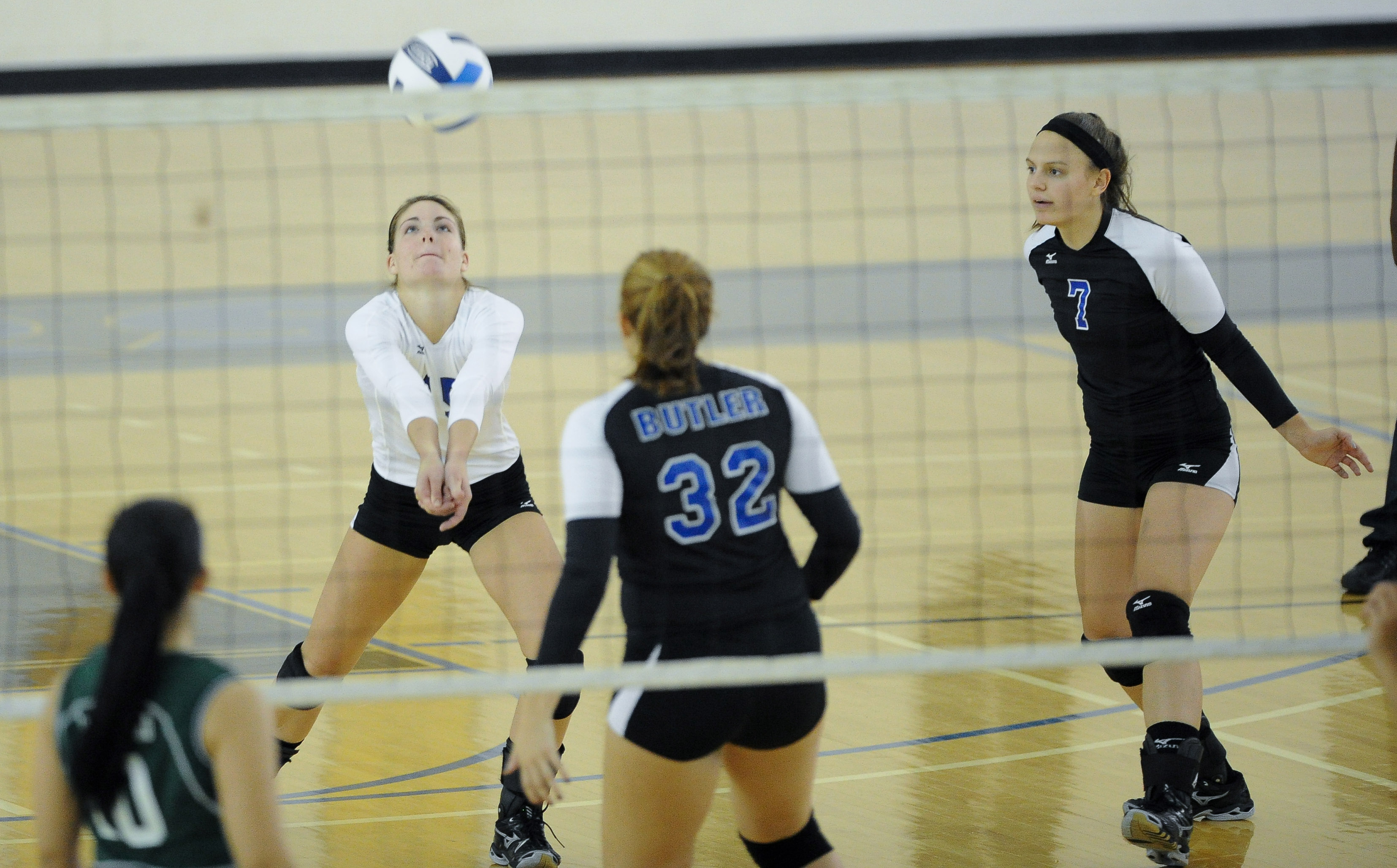 (Butler, PA) Butler Count Community College sophomore Danielle Lloyd was awarded an All-American Honorable Mention from the National Junior College Athletic Association on December 1, 2011 following the 2011 BC3 Pioneer Women's Volleyball season. Danielle was the only Libero position named to the 2011 All-American team.
Lloyd led the 2011 Pioneers to a 21 and 5 record including an NJCAA 2011 Region XX Championship. Overall, Danielle accumulated 10 all-tournament or post-season awards in her two seasons at BC3. Lloyd led the Pioneers in 2011 with 339 digs and a 5.3 per game average good for 6th in the nation. Danielle totaled 596 digs for her career.
Lloyd joins Missy Haney '99, Megan Smith '02 and '03, and Sarah Beals '10 as the fourth volleyball All-American and fifteenth overall at BC3.
"Since the moment Danielle has arrived at Butler she has stepped in and been outstanding. Very seldom has a defensive player impacted the game so strongly in our program or been acknowledged so much," said BC3 Pioneer Women's Volleyball Coach Rob Snyder.
For more information on BC3 Pioneer Athletics, visit bc3.edu/athletics/.