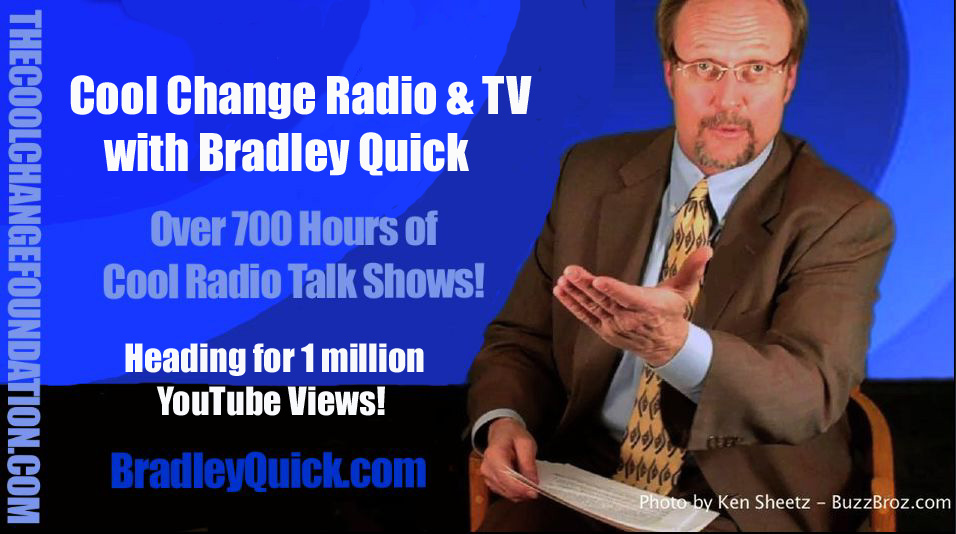 BuzzBroz has been bringing radio to YouTube via it's let's watch radio programs for 8 months now and has garnered well over half a million viewers for Cool Change Radio & TV and Life Changes with Filippo.

Now BuzzBroz has built a LiveStream channel for The Cool Change Foundation's show presented each week Thurdays at 1 PM Pacific to broadcast live.

Says talk show host Bradley Quick, "We are excited to be on LiveStream and look forward to our first live Cool Change broadcast on Thursday September 23rd. We thank Ken Sheetz of BuzzBroz for helping keep us on the cutting edge in technology. This help us bring our message of positive change to help beat addiction with cool self help and health tips to the world live."

Ken Sheetz, founder of BuzzBroz adds, "We are excited to see if this can bring the charity more viewers and donations to http://thecoolchangefoundation.org live. We studied all the live streaming sites and Livestream has got them all beat cold."