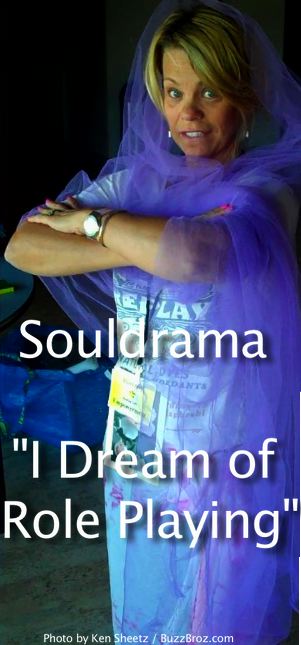 Whether it's group therapy for 500 or a dozen, Connie Miller's Souldrama experience helps people connect their hearts to their heads.

BuzzBroz.com CEO Ken Sheetz announced today the completion of an exciting new video documenting Souldrama Bali video that 500 Indonesians attended on the various islands. And a 35 minute web series covering Souldrama workshop that took place on Long Beach Island New Jersey last week that included a major Hollywood producer.

Says Souldrama founder Connie Miller, "I am so pleased that Ken Sheetz took my advice to not only cover our events in Italy and New Jersey but to participate as a group member."

Adds Sheetz, "Connie was absolutely right that without participating as a group member - something I was at first quite reluctant to do but Connie made me feel safe about - I could not have produced these soulful films for her. Especially the Bali videos, where Connie and her staff shot the raw material with a little BuzzBroz training and guidance, and we then interviewed her about the journey on her return and edited it into a compelling video."

These videos and more, including Souldrama Italy can all viewed on Souldrama's channel at http://youtube.com/cocenter.com or by connecting to the links provided in the side bar or on the official web site at http://souldrama.com.