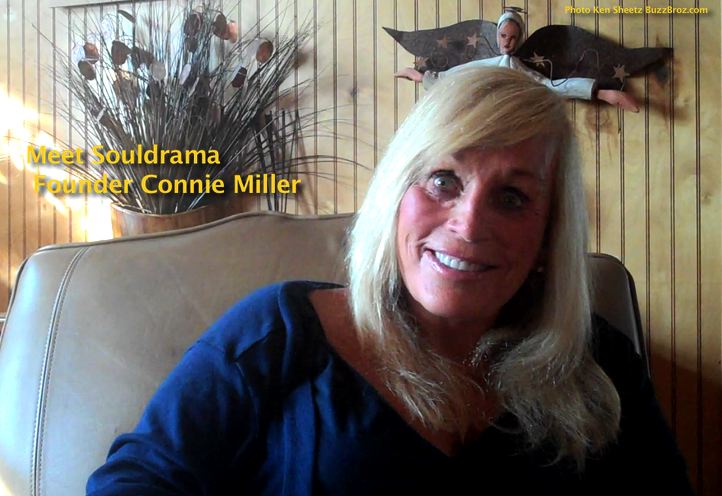 Connie Miller, founder and director of the Spring Lake Heights Counseling Center and the International Institute for Souldramar has released a new book titled "Starve the Ego: Feed the Soul! Souldrama: Ignite Your Spiritual Intelligence."

What keeps people stuck in relationships, careers, addictions? This powerful and creative ground breaking book offers a group action method that puts spirituality into action. The author offers a way to remove the blocks that keep us stuck in unsatisfying careers, relationships and addictions by helping us to find a way to develop our soul skills, finish up the many types of unfinished business in our psychological selves to deepen our sense of belonging, connection, unity by developing our spiritual intelligence.

Imaginatively put into a fascinating dialogue between the author and a man named Iye, this becomes a story about relationships. Iye lives in the land of Ego and he would like to meet a woman who lives in the land of Soul. In order to do so, he must pass through the seven doorways of spiritual transformation, each door offering a challenge and a gift.

By telling her technique in story form the book offers an entertaining read that is easy to remember and apply.

Profits from the book go to train the pastoral counselors and the healthcare workers in Indonesia where Connie has twice been invited to teach Souldrama to students in lively workshops that have touched the hearts and souls of thousands.

Connie Miller, NCC, LPC. TEP is also the owner of the Spring Lake Heights Counseling Center and Center for Codependency in New Jersey and the founder and creator of the International Institute for Souldrama. She was employed for years as a counselor specializing in relationships and worked with families with children with cancer. Connie runs a group for professionals in training in action methods and also trains the staff at Seabrook House in southern New Jersey. She is a Trainer, Educator, Practitioner of Psychodrama, Sociometry and Group Psychotherapy and is recognized as a Fellow for that organization and also received the 2010 Innovators Award.