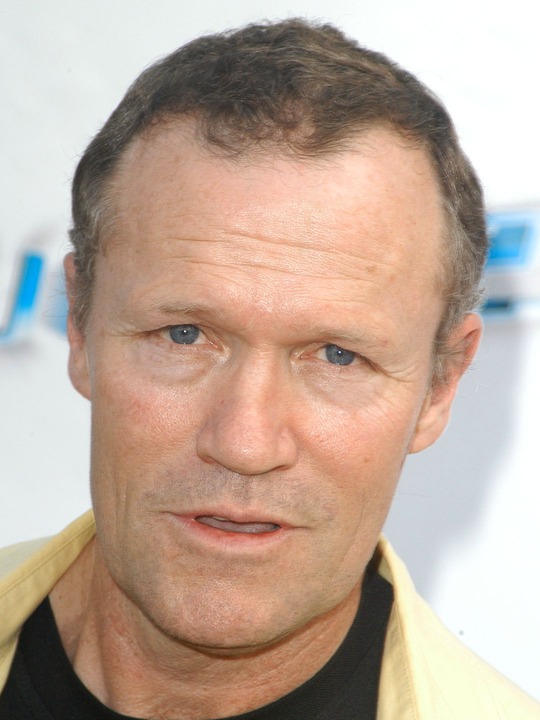 We are very sad to announce that Jon Bernthal is unable to make it to the 2012 Calgary Comic and Entertainment Expo.
However, we are pleased to say that fellow Walking Dead star Michael Rooker will be joining us for the convention.
Michael Rooker, better known as Merle Dixon in the Walking Dead, is seasoned actor who has appeared in films such as Cliffhanger, JFK, Mississippi Burning, and Mallrats. He has also guest starred on the sci-fi hit series Stargate SG-1.
The photo op and panel times that were previously allotted to Jon Bernthal will now be going to Michael Rooker.
If you have a photo op with Jon Bernthal then you can either email support[at]conaddict[dot]com for a refund or use your photo op voucher for a photo with Michael Rooker.
Fans of the Calgary Comic & Entertainment Expo have the rare opportunity to spend one-on-one time with Stan Lee in an intimate evening event Friday, April 27 at the Palliser. The co-creator of Marvel legends such as Spiderman, Hulk, X-Men, Thor, Ironman, and the superhero troupe The Avengers, is attending the Calgary Expo from April 27-29, 2012. It is his first visit to Calgary—a rare treat for attendees.
"Fans love getting close up and personal with media guests at the Expo, but this is an opportunity for 200 lucky individuals to spend some one-on-one time with Stan Lee, who has inspired so many generations and pop culture genres," says Kandrix Foong, Director of the Calgary Comic & Entertainment Expo. "Stan wanted to have the chance to meet with his most ardent fans in a more private setting. He's so personable and full of energy, it will be an unforgettable experience for those who attend."
The evening event with Stan Lee includes an intimate dinner and mingle reception Friday, April 27, 2012 beginning at 7:30 pm. Mr. Lee will appear to meet guests at 8:30 pm who will get the chance to meet and chat personally with living legend and take photos. The evening will also include the music of DJ Nico, chef-prepared food and beverages.
Only 125 tickets are remaining in this exclusive event. The Stan Lee Evening Reception package is $195.
Visit the Special Events Section of www.calgaryexpo.com to book tickets and secure your seat for this rare opportunity.
NOTE: There is no media access to this event and no interviews or press photography/filming will be allowed.
For more information on this advisory, contact press[at]calgaryexpo[dot]com.
-30-
About Calgary Expo
Calgary Comic & Entertainment Expo is a non-profit organization showcasing pop culture including comics, sci-fi, gaming, anime, and horror. Since 2006, the convention has grown to host over 30,000 attendees in 2011 and is Canada's second largest pop culture convention. The Calgary Expo April 27 – 29, 2012 at BMO Centre, Stampede Park, in Calgary, AB, Canada. For more info & tickets, visit www.calgaryexpo.com
2012 Calgary Expo guests include Stan Lee (X-Men, Spider-Man), Robert Englund (Nightmare on Elm Street), Amanda Tapping (Stargate: SG-1, Sanctuary), Katee Sackhoff (Battlestar Galactica, 24), James Marsters (Buffy the Vampire Slayer), Adam West (classic Batman), Hayden Panettiere (Heroes), Adam Baldwin (Firefly), John Noble (Fringe), Dave Prowse (Star Wars), and the nine principal cast members from Star Trek: The Next Generation.