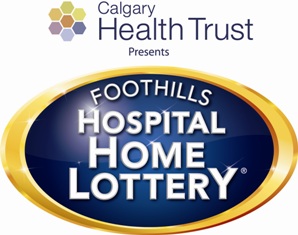 CALGARY, AB – Calgary Health Trust announced today that just 10 days remain until the Early Bird deadline in the Foothills Hospital Home Lottery. Time and tickets are running out—act now to avoid disappointment. The Early Bird winner has a choice between the 2012 Audi R8 Spyder or $200,000 cash.
If all tickets are sold by the Early Bird deadline of midnight on May 3, all 8,625 prize draws will be completed early, beginning with the Early Bird Prize and concluding with the grand prize showhomes.
There are two grand prize showhomes available, including the $2.5 million masterpiece located in the Ranche at Heritage Pointe. Both homes come fully furnished, landscaped and with $10,000 cash. Virtual tours are available at www.FoothillsHospitalHomeLottery.org.
Ticket holders can also win a remarkable array of vehicles such as the Porsche 911 Carrera and BMW 550i xDrive, plus boats, worldwide vacations and more – chances of winning are 1 in 15.
Tickets are $100 each; three for $250 or five for $400. Take 50 Add-On tickets are $10 each; five for $25 or 15 for $50.
To purchase tickets, call 1-888-541-5540 or online at www.FoothillsHospitalHomeLottery.org.
For more information contact:
Nanica Brown, Communications Advisor
Office: 403-943-0900