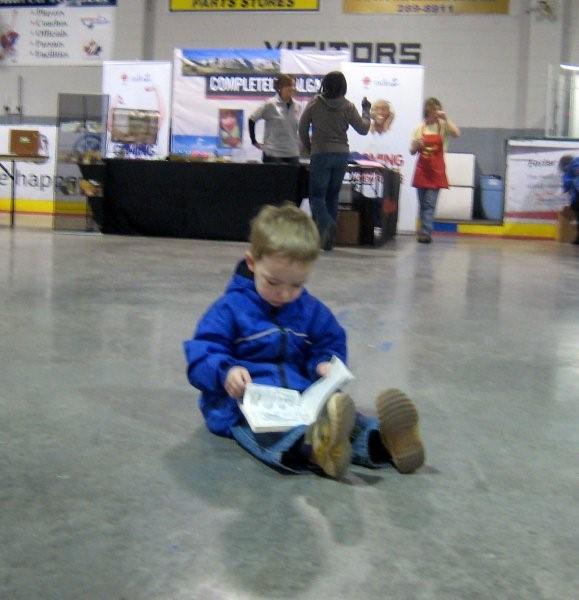 "It's amazing how far a little confidence can go," says Angela Knight, a Calgary Reads volunteer about the changes she has observed in her Grade 2 buddy since she began tutoring him in October.

Angela is part of the Calgary Reads at School program where trained adult volunteers are paired with struggling Grade 2 readers. Each volunteer tutors the student twice a week for 30 minutes during the school day. Since being paired with her buddy in October, Angela notes, "he is now more animated when he reads which shows that he really understands what he is reading. He is no longer just reading words, instead he actually comprehends."

Calgary Reads, formed as a charity in 2001, is an early literacy initiative that changes the lives of struggling Grade 2 readers and their families in Calgary and area schools. The core program, Calgary Reads @ Home, has more than 400 tutors working with over 500 students in 65 schools in Calgary and surrounding communities.

Most reading problems are preventable through effective early literacy programs. There is an ideal window of opportunity, Kindergarten to Grade 2, in which a student's basic reading skills must be developed. Calgary Reads is dedicated to improving the confidence of struggling young readers through its programs.

Calgary Reads is holding its annual book sale from May 1 - 3, 2009 at the Triwood arena in support of its programs.

To support its programs, Calgary Reads joined forces with CBC Radio seven years ago to hold a used book sale. Since then the annual book sale has become a major fundraiser for the organization with all proceeds directly benefiting Calgary Reads students, their families and the schools involved. Last year, the CBC/Calgary Reads Book Sale was a huge success, raising over $68,000. The core tutoring program costs approximately $400 per student.

Come to the CBC/Calgary Reads annual book sale and help give new readers the confidence they need. The sale will be held Friday through Sunday, May 1 - 3 at the Triwood arena. It's more than just a book sale with Calgary law firm, Borden Ladner Gervais generously sponsoring the "Kids Fun Zone" again this year.

Calgary Reads is asking the public to donate quality used books for all ages. CBC, located at 1724 Westmount Blvd NW, will open its lobby to donations April 13 - 28 (8 am - 8 pm).

Knight, the traffic reporter on The Calgary Eyeopener on CBC Radio urges others to volunteer as well. "There is such a great feeling, knowing you've helped a young person build his or her self confidence just by helping them with their reading; I think everyone should do it" says Knight with a smile.

For more information on the book sale or to volunteer, please visit www.calgaryreads.com or call 403-777-8254.