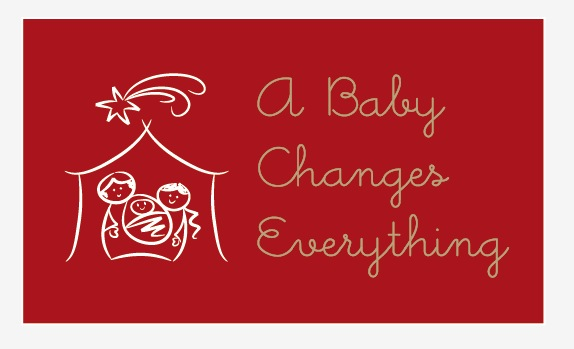 GOLDEN VALLEY, MINN. – The birth of a child is life-changing for any family, but the birth of the Christ Child brought hope and transformation to every family on earth. In celebration, the community is invited to "A Baby Changes Everything," a festival Christmas concert presented by Calvary Lutheran Church, 7520 Golden Valley Road, Golden Valley, Minn. The concert will take place on Sunday, Dec. 4, at two performance times: 3 and 6:30 p.m.
Tickets are $12 for adults and $6 for students, and may be purchased online at calvary.org or by phone at 763-231-2945.
"A Baby Changes Everything" is the 12th annual Christmas concert arranged and directed by Dan Oie, Calvary's music director. This year, Oie will lead 100-plus musicians in performing such contemporary selections as "One Child" (Mariah Carey) and "He Came" (Tommy Walker), as well as "A Baby Changes Everything" (Faith Hill), the inspiration behind this year's concert title.
Traditional selections will include "The First Noel," Silent Night" and "Joy to the World." The audience will join the choir in singing along with such popular carols—all while accompanied by the powerful sound of timpani, brass and strings.
The mission of Calvary Lutheran Church is to lead people into a growing relationship with Jesus Christ. Established in 1946, Calvary offers seven weekly worship services and a wide variety of programs for children, youth and adults. For more information, call 763-545-5659 or visit calvary.org.
###