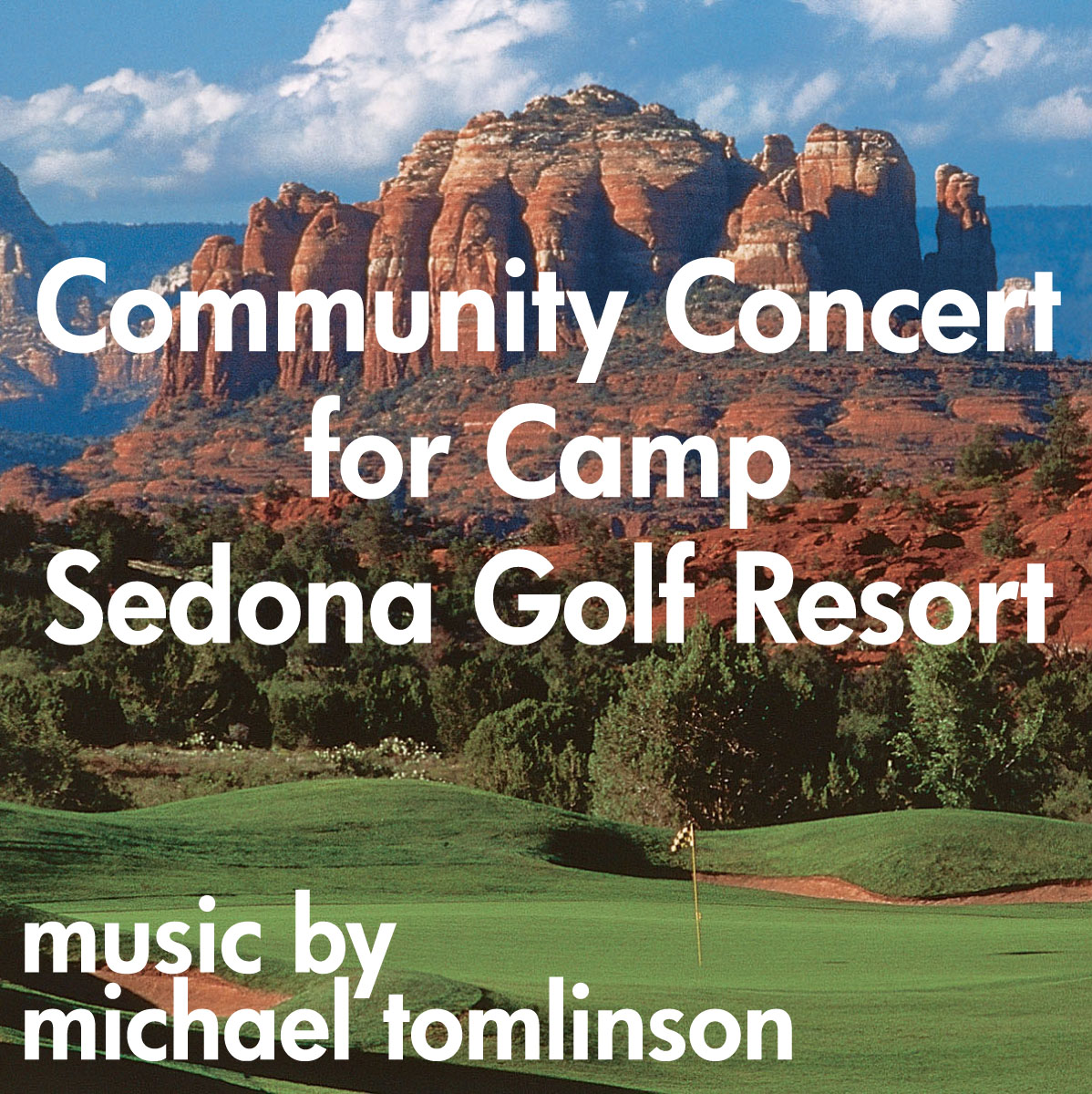 Sedona Golf Resort to Host Benefit Concert for Camp Soaring Eagle
Featuring Singer/Songwriter Michael Tomlinson

Camp Soaring Eagle is pleased to announce that the Sedona Golf Resort, Sedona Hilton Resort and Spa and nationally acclaimed singer, song writer, Michael Tomlinson have teamed up to put on a benefit concert and dinner to help send seriously ill children to camp. The event will take place on Friday, September 23rd at 6:00 p.m. at the Sedona Golf Resort in the Village of Oak Creek. The evening begins with an outdoor concert featuring Michael Tomlinson followed by dinner.

All net proceeds from this event will benefit Camp Soaring Eagle and provide medically based camping programs for children with serious and life threatening diseases. Over the past two years Camp Soaring Eagle has served 825 campers and family members affected by serious illnesses. Most recently, Camp Soaring Eagle hosted ten families with children with Cancer, for a Family Retreat Week at the Briar Patch Inn in Sedona and four more camper weekend sessions are scheduled for the remainder of this year in Camp Verde. Illnesses are overwhelming to a person of any age, but when the patient is a child the effects can be devastating. Surrounded by a group of peers with similar conditions, the campers can build their confidence as they explore new activities and recapture a piece of the childhood.

Michael Tomlinson is widely known for his friendly concerts, humorous stories and beautiful songs of goodwill. The Anchorage Times called Michael's concert: "a graceful troubadour tour-de-force of singing and story telling." His songs speak of nature and seasons as well as the human experience of love and loss. Michael is based in the Pacific Northwest, where he writes and records, performing his one-man shows throughout the United States. To hear a free download of one of Michael's songs or learn more about him go to www.michaeltomlinson.com

To purchase tickets for this special intimate evening, Friday, September 23rd go to http://www.CampSoaringEagle.org or contact Gary Pearce at Sedona Golf Resort at (928) 284-9355. Seating is limited to the first 120 ticket sales.