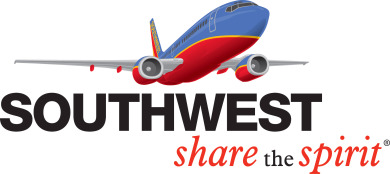 The Camp Soaring Eagle Foundation announced today that Southwest Airlines has generously donated 35 round trip plane tickets from Phoenix to Boston for the Foundation's "Flying with Camp Soaring Eagle" Travel Program. On June 9th, 30 children who are suffering with serious illnesses including: cancer, HIV, hemophilia, a-plastic anemia and metabolic syndrome will embark on a remarkable trip with the Camp Soaring Eagle Foundation to the Hole in the Wall Gang Camp in Ashford, Connecticut. The campers will spend a week at the medically based camp founded by Paul Newman and finally be able to forget about their illness and just be kids.

Children who typically cannot participate in customary kid's activities due to their illness will now have the opportunity to attend camp just like other children. "Many of these children have never been out of the state let alone been on a plane. "Thanks to the donation by Southwest Airlines, our campers now have the opportunity to truly spread their wings as they meet kids like themselves from around the world with similar medical conditions." states Allan McArtor, Camp Soaring Eagle Board Member.

"Southwest Airlines is committed to supporting families facing serious illness," said Debra Benton, Southwest Airlines Director of Community Relations and Giving. "Organizations like the Camp Soaring Eagle Foundation play such a critical role in these families lives by giving them time for rejuvenation and fun."

Camp Soaring Eagle conducts three different types of camping programs: illness specific camping weekends, family retreats and travel programs. The travel programs are unique opportunities available to our older campers. Campers, volunteers and medical personnel travel to some of the finest medically based camps in the country. Thanks to the generous support of Southwest Airlines, children currently suffering from critical illnesses are now one step closer to discovering the healing power of laughter.

Camp Soaring Eagle is very grateful for the generous contribution made by Southwest Airlines. This contribution will help Camp Soaring Eagle enrich the lives of 30 seriously ill children this summer. For more information about Camp Soaring Eagle or to make a donation visit www.CampSoaringEagle.org or contact Jennifer Perry, Executive Director: 928-284-2644, jperry@CampSoaringEagle.org.