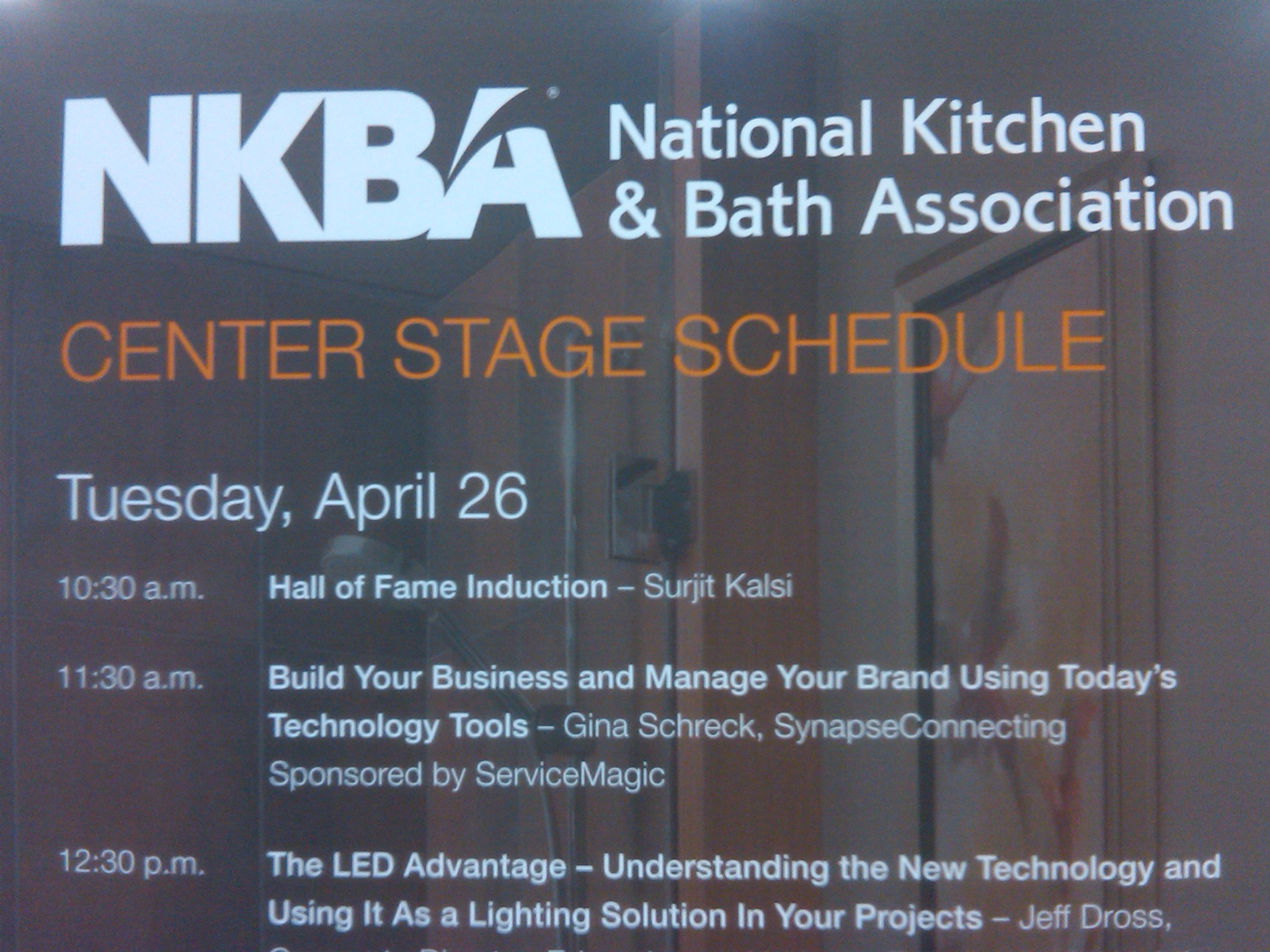 Las Vegas, NV: As Surjit Kalsi took Center Stage at the Kitchen & Bath Industry Show on Tuesday in Las Vegas, the audience of dignitaries and devotees showed clear appreciation for the man who pioneered professional-style ranges for the home. John Morgan, Vice President of the NKBA and the driving force behind Mr. Kalsi's nomination, Richard Bergstrom, CEO of V-A-H Marketing introduced the 2011 NKBA Hall of Fame inductee. The NKBA produced a fitting video tribute that detailed Mr. Kalsi's long list of contributions to the industry and the kitchens of the world.

"I am so humbled and so grateful," Mr. Kalsi (pictured right) told the crowd gathered at his induction ceremony. "I would like to thank Richard Bergstrom for nominating me and thank everyone at the NKBA for this high honor. They say that America is the land of opportunity and they are absolutely right. I struggled in India for ten years and it didn't happen. I left everything behind - my business, my beautiful house - just walked away and left the door open. And here I was able to succeed. I believe there is no life without struggle. You struggle, fail and then develop the strength to get up, go on and succeed."

Mr. Kalsi had already been in the appliance industry for several decades and was working as Vice President of Engineering at U.S. Ranges when he accepted a challenge by Fred Carl, now of Viking Ranges, to bring the high performance features of restaurant ranges into consumer kitchens. With that successful design project completed in 1985/86, Mr. Kalsi and new partner, Roberto Bernal founded Dynamic Cooking Systems (DCS). During the DCS years, Mr. Kalsi's engineering expertise allowed the new company to introduce exclusive burner systems, stainless steel gas ranges, pro-style dual fuel ranges, wall ovens and the first ever high-end stainless steel BBQ. DCS also became a preferred OEM supplier for companies such as Thermador, GE and JennAir. After selling DCS in 2000, Mr. Kalsi took a five-year hiatus and then joined his son Rich Kalsi in another engineering-focused appliance organization, Capital Cooking Equipment Inc. Celebrating 50 years in the industry, Mr. Kalsi's' resume represents major milestones in the history of high performance cooking products.

Please email or call Press Contact, Lisa Herbert for further information and/or high-resolution images of any fine Capital products at lisa@flyingcamel.com or 519-756-2709, ext. 4.