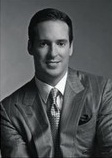 Capitol Media Solutions announced today that it has hired Chris Van Duyne as its Director of Business Development. Mr. Van Duyne will be instrumental in Capitol Media's continued growth and success as one of Atlanta's leading media planning and buying firms.
As the Director of New Business Development, Chris brings his knowledge and experience in both advertising sales and media planning. Chris has led sales teams and exceeded revenue goals for such media companies as Golf Digest, Forbes, and Garden and Gun. He has also built strong relationships with clients such as Bridgestone Golf, Yamaha and SkyCaddie where he implemented sales and marketing strategies while overseeing media budgets exceeding $25MM. Most importantly, Chris understands that the strongest asset a brand has are the people behind it.
Chris comes to Capitol Media from Nelson Creative where he was EVP – Strategic Director. Prior to Nelson, Chris was Group Publisher of DM Luxury magazines including The Atlantan ,The Atlantan Brides, JEZEBEL and The Men's Book Atlanta.
JT Hroncich, President of Capitol Media Solutions, is excited that Mr. Van Duyne has agreed to join Capitol Media's team. "We are thrilled to have Chris accept a position with our organization," says Hroncich. "Mr. Van Duyne brings years of advertising and publishing experience to this position, and we anticipate great success for both Chris and CMS through this addition to our staff."
About Capitol Media Solutions: Capitol Media Solutions is a state-of-the-art integrated media solutions firm, specializing in customized media strategy, planning, negotiating, & buying. They easily navigate a variety of advertising media, from interactive and social to print, outdoor, radio, and television, while actively helping to improve and streamline internal marketing practices. CMS assists clients in building advertising campaigns that are innovative, cost-effective and ROI driven while helping them strategically maneuver through the ever-evolving world of media and communications. For more information visit www.capitolmediasolutions.com or call 1-800-517-0160.