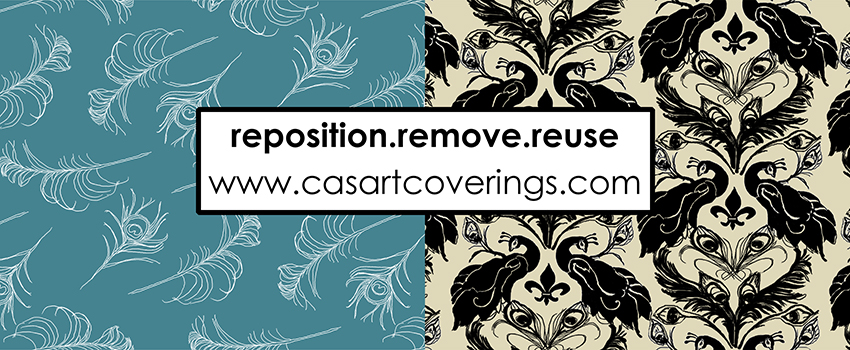 Persian or Parisian? It doesn't matter their origin, our peacocks are one-of-a-kind.
Quill is light and feathery (pardon the pun) drifting airily across the ground, while the French Peacock Damask is unmistakably French with its fleur de lis!
Casart coverings, with its owners hailing from New Orleans, pays homage to their home town with a new peacock concept for a classic damask design that has French flair.
Peacock Damask and Quill designs are both available in soft palettes as well as bold, opulent and spicy colors, giving a modern take on a traditional design. All colors can be customized to personalized color choices.
See Casart's Peacock Patterns at http://www.casartcoverings.com/patterns.html
For more information:
please call 888.960.5554 or email, contact@casartcoverings.com.