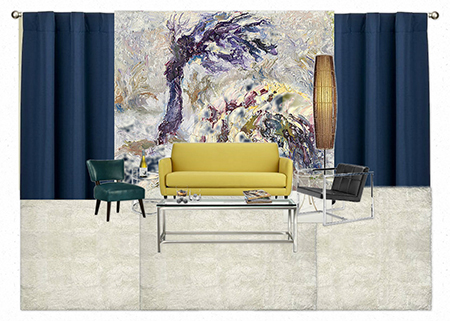 A group of winter scenes are Casart Coverings' newest addition to the Katherine Collection. Originally painted by Katherine Jackson, our aunt and sister-in-law, who was a prolific artist in her time. They are now available as removable and reusable wallcoverings while being true to her original artwork. Offered in large sizes, full wall coverage can be achieved with an instant mural. Katherine Jackson liked painting en plein air. It must have been a challenge in such cold weather, but we are glad to have these scenes to show for her efforts. These vintage winter paintings will warm your heart without chilling your bones.
See the Katherine Collection @ http://www.casartcoverings.com/katherinecollection.html
For more information:
email contact@casartcoverings.com or call 888.960.5554.