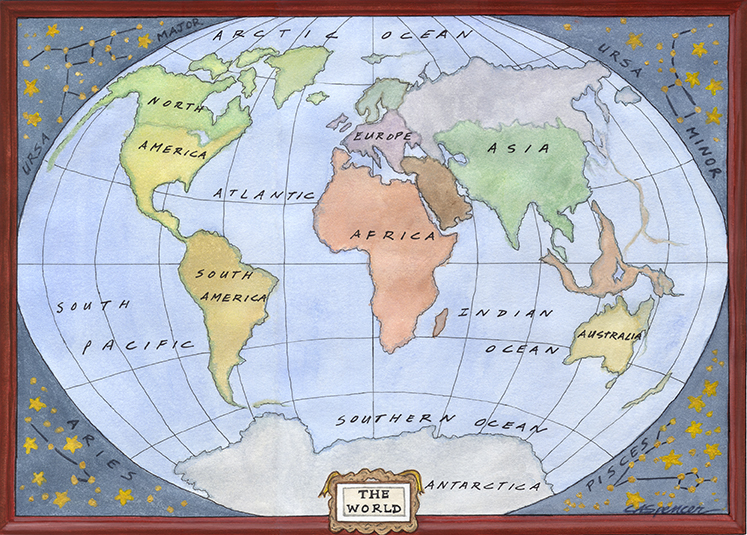 Casart Custom World Map Ceiling Mural on Casart Light

Casart Custom World Map Ceiling Mural on Casart Light
Imagine being able to look up every time you walk in a room and see a reminder of all the places you've traveled. Casart coverings can help you do that with our new World Map Mural. Originally hand-painted and printed on Casart Light, which isn't as heavy (6 ml. and @ 7 oz) as our regular wallcovering, It is very suitable for easy installation on the ceiling - the 5th wall! Casart Light allows your ceiling mural to remain positioned on your ceiling without the worry of gravity bringing it down. Casart Light offers the same features as regular Casart: repositionability, removability, and reusability. The World Map mural measures 52" wide x 6 ft. (27 sq.ft) and sells for $355 plus postage. If you'd rather replicate the ceiling at the logia at The Breakers in Newport, or any other subject of your liking, that's not a problem. As with all Casart designs, our ceiling murals can be customized for color and size and you can upload your own photos.
For more information see: http://www.casartcoverings.com/murals.html or contact@casartcoverings.com or 1-888-960-5554.