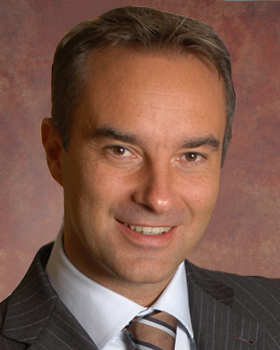 MORGES, Switzerland, April 11, 2012 – CA Technologies (NASDAQ:CA) today announced that Andrea Dossena has been appointed Vice President (VP) of Growth Markets and Partner Sales in EMEA at CA Technologies. In this role, he will take responsibility for targeting the mid-market which includes customers with annual revenue between $200 million to $2 billion served through CA Technologies EMEA partner network. Andrea Dossena will be instrumental in working with this valuable community including system integrators, solution providers and service providers, to strategically position CA Technologies software within partner solutions and to help deliver superior, agile results to CA Technologies customers and drive Business Service Innovation. Andrea will be based in Morges, Switzerland.
"I have watched the transformation of CA Technologies in the last few years from
the sidelines and am delighted to be joining the Company at this important moment in its history," says Andrea Dossena. "The channel is a cornerstone of CA Technologies future success. Couple that with the Company's product roadmap and its people, and you have a compelling strategy that can help customers move from simply managing and maintaining IT to delivering innovative and agile business services."
Andrea Dossena joins CA Technologies from Postecom, an IT and Internet company of Poste Italiane, where he combined the roles of Sales, Channel and Product Marketing Director. While at Postecom, Andrea Dossena built and launched the company's indirect sales channel from scratch; setting the foundation for successful relationships with everyone from systems integrators, value added resellers (VARs) and service providers, to distributors and independent software vendors (ISVs). Prior to this, he spent eight years at Microsoft Italy, most recently as Sales and Marketing Director for the Corporate Accounts Market.
"Andrea Dossena is the ideal person to lead our march into the mid-market space and grow business through our channel partnerships," says Marco Comastri, President EMEA, CA Technologies. "Time and again during his career, Andrea Dossena has proved an unshakeable ability to delight customers, win business, and inspire teamwork and inspiration. I am confident he will repeat these achievements at CA Technologies, helping the Company's customers innovate to drive competitive
differentiation."
About CA Technologies
CA Technologies (NASDAQ: CA) is an IT management software and solutions company with expertise across all IT environments – from mainframe and distributed, to virtual and cloud. CA Technologies manages and secures IT environments and enables customers to deliver more flexible IT services. CA Technologies innovative products and services provide the insight and control essential for IT organisations to power business agility. The majority of the Global Fortune 500 relies on CA Technologies to manage evolving IT ecosystems. For additional information, visit CA Technologies at www.ca.com.
Legal Notices
Copyright © 2012 CA. All Rights Reserved. One CA Plaza, Islandia, N.Y. 11749. All other trademarks, trade names, service marks, and logos referenced herein belong to their respective companies.
Press Contact
CA Technologies
Agnès Herrero
email: agnes.herrero@ca.com
Phone: +34 93 492 75 00