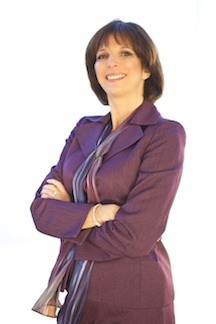 Brenda Byers-Im, Author, Speaker and Success Coach, has recently signed a publishing deal with CelebrityPress, a leading business book publishing company, along with other leading experts from around the world to release Cracking The Success Code.
El Dorodo Hills, Calif. – April 3, 2012 – Brenda Byers-Im, Founder of IMPaX WORLD, has joined with a select group of the world's leading business experts and best-selling author and speaker, Brian Tracy, to publish the forthcoming book titled Cracking The Success Code: The World's Leading Experts Reveal Their Top Secrets to Help You Crack the Code for Optimum Health, Wealth and Success. Nick Nanton, Esq. along with business partner, JW Dicks, Esq., recently signed a publishing deal with each of these authors to contribute their expertise to the book, which will be released under their CelebrityPress™ imprint.
Brenda Byers-Im is a highly sought out speaker and coach who inspires and mentors others to develop their greatness within. She is unique in her ability to touch people on all levels body soul and spirit.
High school speech and debate students coached by Brenda have won national championships. Corporate leaders and entrepreneurs have increased their income exponentially with her mentoring. She is frequently a keynote speaker at business networking events and fundraisers. Brenda has created and held cutting-edge sales and marketing events, weekend training seminars and retreats for the past 25 years.
Cracking The Success Code will be released later this year and will feature top advice from leading entrepreneurs, business owners and marketing experts in a variety of industries from around the world. The authors will tackle an array of subjects ranging from health, wealth, marketing and business success.
To learn more about Brenda Byers-Im, follow her on her blog, http://www.prosperinallthings.com and on Facebook http://www.facebook.com/brendaim. To order her motivational tapes and CD's "Unstoppable", "5 keys..." and more, go to http://www.impaxworld.com.
About Brenda Byers-Im:
Brenda holds degrees in business, nutrition and exercise physiology. She and her husband are Founders of IMPaX WORLD, Inc. a successful direct selling nutrition company. As Vice-president of her company since 1994, Brenda has coached and inspired highly skilled independent distributors while maintaining IMPaX WORLD as a vibrant and progressive company offering the highest quality products. Her vision and foresight in the field of health and wellness has led top doctors, athletes, and fitness coaches to seek out Brenda and the IMPaX WORLD products for their personal and professional use.
Brenda is an accomplished author and creator of numerous articles, blogs, CD's and magazines. She has been featured on local television stations, ABC, CBS, Fox and NBC. As a daily devoted student of the Bible, Brenda has helped individuals discover their identity and purpose. She believes God to be her partner in life and business. Her life's purpose is helping others recognize and develop their God-given gifting while inspiring them to expand their vision, goals and to celebrate their inner greatness.
About Celebrity Press™:
Celebrity Press™ is a leading business, health and wellness book publisher that publishes books from thought leaders around the world. Celebrity Press™ has published books alongside Jack Canfield, Brian Tracy, Dan Kennedy, Dr. Ivan Misner, Robert Allen and many of the biggest experts across diverse fields. CelebrityPress™ has helped launch over 500 best-selling authors to date.
If you'd like to learn more about Celebrity Press™ or to see if we're a good fit for your book project, please visit http://www.celebritypresspublishing.com/contact-us