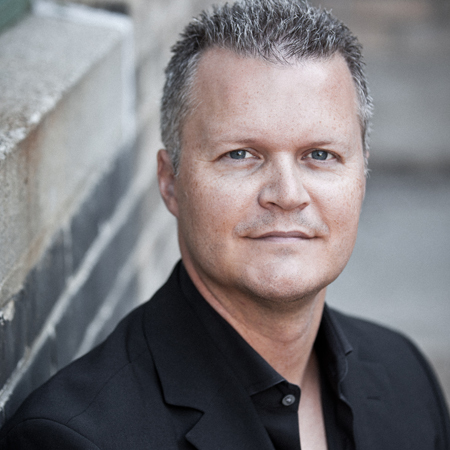 John Miziolek, up and coming branding star, was recently seen on NBC, CBS, ABC and FOX network affiliates around the country as an expert guest on The Brian Tracy Show.

Toronto, ON – May 25, 2012
– John Miziolek, Co-Founder and President of
Reset Branding
, was recently an expert guest on The Brian Tracy Show. Best-selling author Brian Tracy, one of the country's leading business minds, hosts the show that was recently featured on NBC and other major network affiliates across the country.
"The Brian Tracy Show" features an interview format, with Brain Tracy interviewing business leaders and marketing experts from around the world. John Miziolek was one of Mr. Tracy's recent guests, discussing the future of innovation and its impact on consumers.
John Miziolek
has been seen in USA Today, CNBC, Yahoo! Finance, MarketWatch, Morningstar and CBS MoneyWatch, among others. He is an expert blogger for FastCompany.com and one of the premiere strategic branding professionals who are making waves in the cutthroat world of design agencies. He specializes in brand strategy, consumer insights and name generation. His experience in building and revitalizing brands spans every category of consumer packaged goods and corporate development. As one of the co-founders of Reset Branding, Miziolek has turned the traditional design firm model upside down to create an innovative agency that reaches out to clients all over the world.
With offices in Toronto, New York and Chicago, Reset Branding specializes in strategy for both consumer and business-to-business brands. Miziolek is also a celebrated contributor to the design industry and a mogul in the media as a regular contributor on History Television's show "What's in a Name?" and has done interviews for CBC Radio and Global News.
Brian Tracy is Chairman and CEO of Brian Tracy International, a company specializing in the training and development of individuals and organizations. Brian Tracy has consulted for more than 1,000 companies and addressed more than 5,000,000 people in 5,000 talks and seminars throughout the US, Canada and 56 other countries worldwide. As a Keynote speaker and seminar leader, he addresses more than 250,000 people each year.
The Brian Tracy Show was produced by Nick Nanton, Esq. and JW Dicks, Esq. Dicks and Nanton are also the founders and producers of the organization and TV show, America's PremierExperts®.
To learn more about John Miziolek and Reset Branding, please visit
http://www.ResetBranding.com