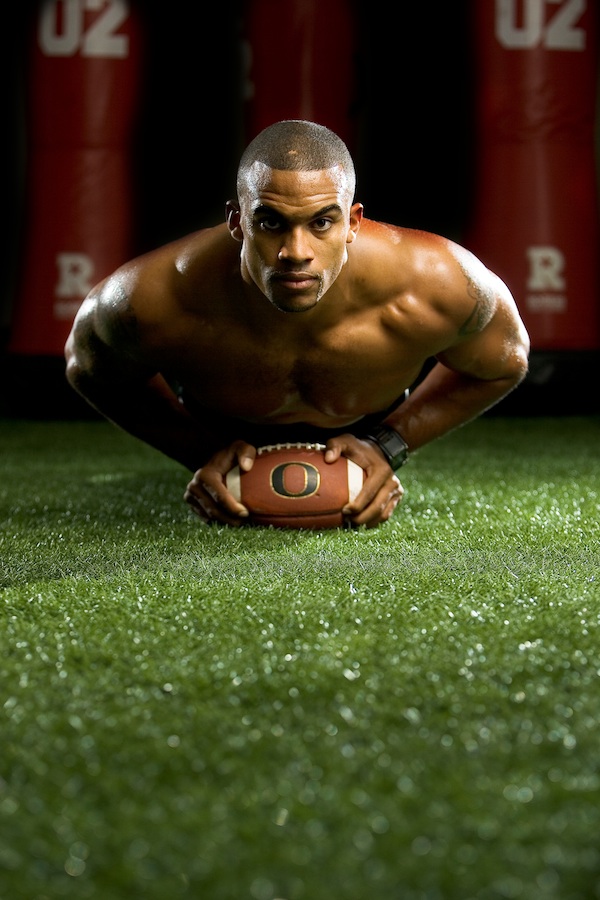 Anthony Trucks, Personal Trainer, has recently signed a publishing deal with CelebrityPress, a leading fitness and health book publishing company, along with several leading health and fitness experts to release the book, The Definitive Guide to Youth Athletic Strength, Conditioning and Performance.
Antioch, Calif. – March 13, 2012 – Anthony Trucks, Former NFL Linebacker and Owner of Trucks Training, has joined with a select group of the world's leading health and fitness entrepreneurs to co-write the forthcoming fitness book titled, The Definitive Guide to Youth Athletic Strength, Conditioning and Performance. Nick Nanton, Esq. along with business partner, JW Dicks, Esq., recently signed a publishing deal with each of these authors to contribute their expertise to the book, which will be released under their CelebrityPress™ imprint.
Anthony Trucks participated in the 2006 NFL Combine and was signed by the Tampa Bay Buccaneers as a free agent in March of 2006. He has played with the Washington Redskins and the Pittsburgh Steelers since. He suffered a season ending left shoulder injury in the first pre-season game of the 2008 NFL season. Throughout his entire college and NFL career Anthony collected invaluable information on ways to make himself better, which he translates into making others better! When his NFL playing days came to a close his goal was to make others better than he ever was.

Anthony has been progressing towards building his career post football since he started college. He has since achieved a personal training certification from the National Council on Strength and Fitness, as well as his certification as an NSCA-Certified Strength and Conditioning Specialist. Anthony's main goal is to lose the stereotypical label of athletes turned coaches being poor coaches. For that reason Anthony spends countless hour LEARNING and mastering his craft so that he can use harbor as much knowledge as others in the industry while still having been blessed enough to play his sport at the highest level in the world. So Anthony's clients can trust they are getting the same quality training as the professionals they admire.
The forthcoming book, The Definitive Guide to Youth Athletic Strength, Conditioning and Performance, will feature top advice from health and fitness experts from across the country on the subjects of total body health, fitness and nutrition for children and youth. The authors will offer health and fitness tips for kids ranging from preschool age to college student athletes. Some of the topics covered include keeping youth motivated, parental and athletic coaching, preventing injuries, taking the high school athlete to the next level, fitness for preschool age children, and much more
Learn more about Anthony Trucks and Trucks Training at http://www.TrucksTraining.com
About Celebrity Press™:
Celebrity Press™ is a business book publisher that publishes books from thought leaders around the world. Celebrity Press™ specializes in helping its authors grow their businesses through book publishing. Celebrity Press™ has published books alongside Brian Tracy, Dr. Ivan Misner, Ron Legrand, Mari Smith, Kelly O'Neil, Alexis Martin Neely and many of the biggest experts across diverse fields.
If you'd like to learn more about Celebrity Press™ or to see if we're a good fit for your book project, please visit http://www.celebritypresspublishing.com/contact-us