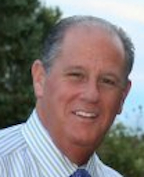 Tom Comeau and Darrin Hawkins were recently seen on Fox News, CNN, CNBC and MSNBC as the focus of the TV show, The New American Dream. The show was also seen on NBC, CBS, ABC and FOX network affiliates around the country.

Washington, DC – July 23, 2012
– Tom Comeau, President of Michael Thomas Clothiers, a men's & women's
custom tailoring
showroom, and Darrin Hawkins, of Eye Street Essentials, were recently a featured expert on the TV show "The New American Dream." The show was recently seen on Fox News Channel, CNBC, CNN and MSNBC as well as NBC, CBS, ABC and FOX network affiliates around the country. "The New American Dream" was filmed in Washington, D.C.
"The New American Dream" features segments featuring some of the best business minds and marketing experts from around the world. Mr. Comeau and Mr. Hawkins were two of the recent guests, discussing their take on the show's overall theme: how the old American dream has almost fizzled in every way, and how everything is different than when our parents or grandparents formulated their dreams. These experts explain how and what the new American dream looks like today for budding entrepreneurs and established business people alike.
Michael Thomas Clothiers, a men's & women's custom tailoring showroom, in Washington DC, offers decades of experience, hundreds of high-quality fabrics and materials, and unparalleled expertise, to ensure that every customer leaves with the best quality clothing available. Tom brings a rich 35-year experience in tailoring and fashion to his work at M.T. Clothiers. Tom started his journey into the world of fashion working in the shoe industry as a teen, and he also studied at the Hart Shaffner Marx Factory in Chicago. He has trained with master tailors at Raleigh's Haberdasher, perfecting his skills in styling and design and winning many awards for his work. He is certified by the Men's Retail Association as well. Tom can offer you a perfect fit, elegant design and professional service that will result in suits, jackets, trousers and shirts that enhance your image and will prove to be an investment for years to come.
Darrin Hawkins is the Owner of Eye Street Essentials, which specializes in dry cleaning, shoe and accessory repair and shoe shining. Darrin ventured out onto the entrepreneurial path at the early age of eleven. He has earned both the success and recognition of his colleagues and has overcome many of the challenges associated with being a small business entrepreneur. Throughout his teenage years, he developed an intense work ethic – one out of necessity and the other out of a burning desire to better himself. That same burning desire is what motivated him to launch his shoe care business. In 2010, Darrin opened Washington D.C.'s first upscale shoeshine parlor, Cavalier Shine Shop & Essentials. In 2011, he re-launched his mobile shoe/leather care and repair business (911fixmyshoes.com) catering specifically to busy professionals.
"The New American Dream" was produced by Nick Nanton, Esq. and JW Dicks, Esq., Co-Founders of America's PremierExperts® and The Dicks and Nanton Celebrity Branding Agency®. One of the country's leading expert organizations, "America's PremierExperts®" also recently recognized Cindy Speaker and the other business people featured on the show as "Ambassadors of the New American Dream."
To learn more about Tom Comeau and Darrin Hawkins at Michael Thomas Clothiers & Eye Street Essentials please visit
http://www.MichaelThomasClothiers.com
.