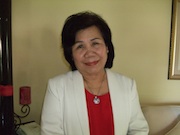 Master Siou Foon Lee, has recently signed a publishing deal with CelebrityPress, a leading business book publishing company, along with other leading experts from around the world to release Cracking The Success Code.
Sydney, Australia – March 30, 2012 – Master Siou Foon Lee, Founder of Feng Shui Innovations, has joined with a select group of the world's leading business experts and best-selling author and speaker, Brian Tracy, to publish the forthcoming book titled Cracking The Success Code: The World's Leading Experts Reveal Their Top Secrets to Help You Crack the Code for Optimum Health, Wealth and Success. Nick Nanton, Esq. along with business partner, JW Dicks, Esq., recently signed a publishing deal with each of these authors to contribute their expertise to the book, which will be released under their CelebrityPress™ imprint.
Since founding Feng Shui Innovations, Master Siou Foon Lee has risen to become an expert of authentic Classical Feng Shui and Chinese Astrology. A seminar leader, she is also a public speaker having spoken in Germany, Australia, India and Malaysia. Leaving her education profession behind, Siou Foon first chose to train with Master Zheng Hao of Chi Healing College and went on to teach Chinese Acupressure at the Australian College of Natural Therapies, Broadway. She also appeared on SBS as a Chinese Massage Therapist.
Siou Foon travels interstate in Australia, USA, India, England, Singapore and Malaysia both as a consultant and a trainer. This is where Siou Foon shares her values, integrity and dedication to the ancient art as practiced by traditional masters. A firm believer that "Learning is a life long journey" she travels and continues her passion for Chinese Metaphysics seeking out highly qualified but low profile masters from a long impressive lineage. She has been very fortunate to be able to advance and seek more truths in such a complex environment. The first step taken on this journey of attaining mastery has never stopped.
Cracking The Success Code will be released later this year and will feature top advice from leading entrepreneurs, business owners and marketing experts in a variety of industries from around the world. The authors will tackle an array of subjects ranging from health, wealth, marketing and business success.
To learn more about Siou Foon Lee please visit http://www.fengshuiinnovations.com/
About Celebrity Press™:
Celebrity Press™ is a leading business, health and wellness book publisher that publishes books from thought leaders around the world. Celebrity Press™ has published books alongside Jack Canfield, Brian Tracy, Dan Kennedy, Dr. Ivan Misner, Robert Allen and many of the biggest experts across diverse fields. CelebrityPress™ has helped launch over 500 best-selling authors to date.
If you'd like to learn more about Celebrity Press™ or to see if we're a good fit for your book project, please visit http://www.celebritypresspublishing.com/contact-us