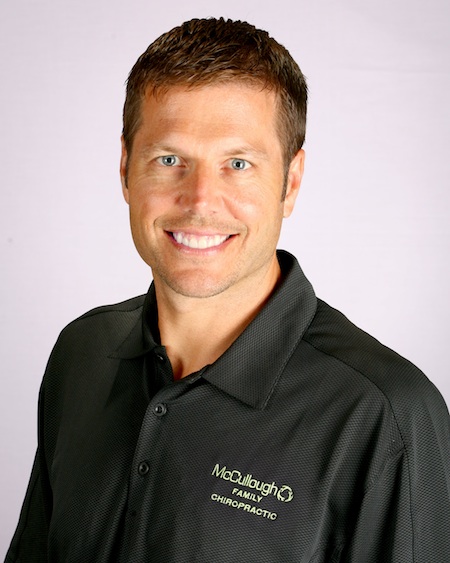 Battle Creek, MI. – Doctor
Mark McCullough
will be the focus of CelebrityFilms' next documentary. The Emmy Award winning team at CelebrityFilms™, will share an inside look at McCullough's unique way of working with his clients and how he not only helps them improve their health, but goes way beyond in making an impact in the lives of his clients and his community.
Emmy award winning Director, Nick Nanton, will be directing and producing the documentary which is set to be released Fall 2012.
The documentary will reveal an in-depth look at Mark McCullough's business and personal life. Mark and his staff demonstrate an unmatched fervour and tenacity for caring for their clients and community that is second to none.
For more information, please contact Jenn Horner at Jennifer@dnagency.com.
About Dr. Mark McCullough:
Dr. Mark McCullough established McCullough Family Chiropractic in 1999. Within the first few years of operation, Dr. McCullough's clinic became one of the largest Chiropractic Clinics in the state of Michigan, and one of the largest National Health Clinics in North America. His clinic serves as a holistic health center, dealing with spinal correction, therapeutic massage, functional nutrition, functional fitness, and disease prevention. In addition to being a licensed chiropractor, Dr. McCullough is also a nutritional consultant, as well as a specialist in both Youth Fitness and Youth Nutrition as certified by the International Youth Conditioning Association.
Dr. McCullough served as the Team Doctor for the 2005 IBL Champion Battle Creek Knights from 2005-09 and is currently the Team Physician for Team Active Cycling and Multisport Team, as well as the Priority Health Cycling and Multisport Team. Dr. McCullough's incredible contributions to his local community of Battle Creek have generated national interest and as a result, he has been invited as a guest speaker to many of the schools that teach Health Care and Wellness around the country. At seminars, conferences, and media appearances throughout North America, Dr. McCullough teaches people how to apply his Whole Body Wellness Solutions that will get individuals to the Next Level in health, happiness, and life.
Along with having hosted a radio show, Dr. McCullough is a contributor to the New York Times, USA Today, and Wall-Street Journal Best-seller One Minute Wellness. Dr. McCullough's mission is in serving his patients and helping potential students of Natural Whole Body Health realize and achieve their potential as Doctors. His innovative strategies, inspiration, and passion for helping people are the foundation to his thriving practice in Battle Creek, Michigan as well as the many clinics he consults around the nation.
About CelebrityFilms™
CelebrityFilms™ is led by Emmy® Award Winning Director and Producer, Nick Nanton and Emmy Nominated Producer, JW Dicks. Dicks and Nanton produce multiple syndicated television shows including The Brian Tracy Show, Meet the Experts, The Michael E. Gerber Show, World Fitness Elite, Consumer's Advocate, The New American Dream and Health & Wellness Today. Their productions have been nominated for 2 Emmy's and they have been awarded 13 Telly Awards for excellence in television and film production. Combined, they have produced and directed more than 300 television episodes and dozens of films.
Dicks & Nanton have been seen in USA Today, The Wall St. Journal, Newsweek, Inc. Magazine, The New York Times, Entrepreneur® Magazine, FastCompany.com. and have appeared on ABC, NBC, CBS, and FOX television affiliates around the country, as well as on CNN, FOX News, MSNBC and CNBC, speaking on subjects ranging from branding, marketing and law, to American Idol.