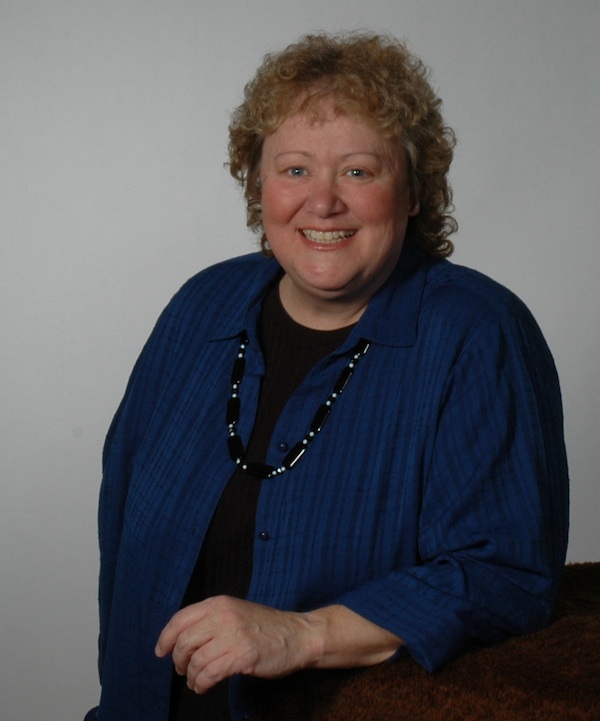 Cindy Speaker, marketing advisor, recently hit three separate Amazon.com best-seller lists with the new book "The Only Business Book You'll Ever Need."
West Chester, PA – March 20, 2012 – Cindy Speaker, of Speaker Media and Marketing, recently joined a select group of business experts and entrepreneurs to collaborate and co-write the business and marketing book titled The Only Business Book You'll Ever Need. The book was released by CelebrityPress™ - a leading business book publisher.
The Only Business Book You'll Ever Need was released on Thursday, March 8th, 2012 and features top advice from leading entrepreneurs, business owners and marketing experts from around the world. The authors share their insights, tips and secrets to maintaining a thriving business through any kind of economy. Cindy Speaker contributed a chapter titled "Story Driven Brand Marketing."
On the day of release, The Only Business Book You'll Ever Need reached best-seller status in three Amazon.com categories - reaching as high as #2 in the Direct Marketing category. The book also reached best-seller status in the Entrepreneurship and Business Management categories.
As president of Speaker Media and Marketing (S/M2), and Speaker Films, Cindy has been a professional marketing coach and consultant for law firms since 1994. She has focused primarily on marketing strategies aimed at growing relationships, leveraging technology and building systems. Her ultimate goal for her clients is to help position them as thought leaders and experts in their market and to generate a consistent stream of referrals. Cindy was also recently seen in The Wall Street Journal and the online homes of major publications such as Yahoo! Finance, CNBC, The Boston Globe, The Miami Herald, Morningstar, Los Angeles Daily News, MarketWatch, and New York Daily News, among many others.
From CelebrityPress®:
Efforts and courage are not enough without purpose and direction.
~ John F. Kennedy
This quote is clear. We are well advised to pursue success in business with purpose and direction. Business spans a wide range of skills, of which Marketing is the most dominant. This book covers the skills necessary to become successful – whether you are selling products, services, or a derivative of both.
It is fascinating to note that the topics covered here by Celebrity Experts®, most of which are marketing related, include: Ways to build a business, Use of Social Media, Planning and Strategies for Businesses, Brands and Branding, Determination, Motivation and Commitment, Advertising in the New Economy, Mindset and Passion, and the importance of ethics in business.
After such a successful release, Cindy Speaker will be recognized by The National Academy of Best-Selling Authors™, an organization that honors authors from many of the leading independent best-seller lists.
To order a copy of the book, please go to http://www.celebritypresspublishing.com/publications/the-only-business-book-youll-ever-need.php
To learn more about Cindy Speaker you can visit http://www.cindyspeaker.com. You can also see a clip of her film "Well of Dreams" by going to http://www.wellofdreamsmovie.com.
More about Cindy Speaker:
Cindy Speaker is a filmmaker, story teller and marketing consultant. She is passionate about helping brands find their story and then tell it through the medium of film. According to Speaker, her method of story driven brand marketing is helping brands transition purchase decisions from the realm of rational thought and price shopping into the realm of the emotional where they can tap into the passions, hopes and dreams of individuals. "Stories touch the heart and that's where magic happens," says Speaker.
Her first film, Well of Dreams, has been lauded by film industry insiders as "breathtaking," "powerful" and "the best first time film I have even seen." Well of Dreams is Speaker's maiden voyage into documentary productions and she has said that the experience changed her life. "I quickly realized that a great story told through film has tremendous power not only to promote a cause but also to be used as a brand building tool for small businesses." Speaker states that she is already in preproduction on several short independent films being produced for small business owners and law firms in the coming year.
In addition to coaching and consulting, Cindy owns and operates StateLawTV.com, an Internet TV channel where consumers can find law related information and resources as well as a directory of reputable attorneys.
Cindy travels and speaks to attorney groups and marketing groups nationwide.
About Celebrity Press™:
Celebrity Press™ is a business book publisher that publishes books from thought leaders around the world. Celebrity Press™ specializes in helping its authors grow their businesses through book publishing. Celebrity Press™ has published books alongside Brian Tracy, Dr. Ivan Misner, Ron Legrand, Mari Smith, Kelly O'Neil, Alexis Martin Neely and many of the biggest experts across diverse fields.
If you'd like to learn more about Celebrity Press™ or to see if we're a good fit for your book project, please visit http://www.celebritypresspublishing.com/contact-us