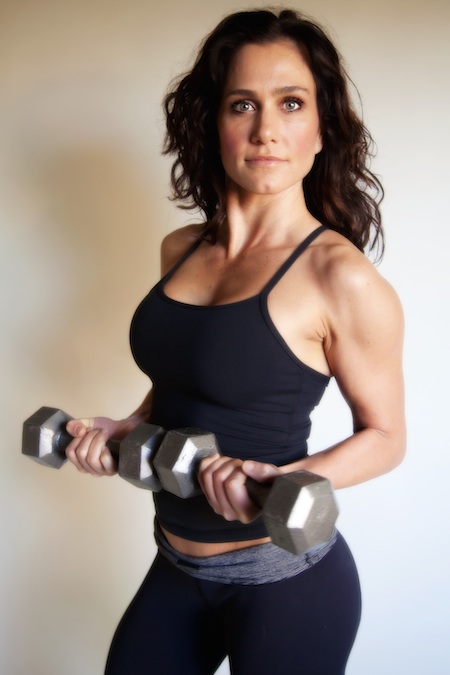 Sarah Graham, fitness trainer and businesswoman, will join CelebrityPress, a leading fitness and health book publishing company, and several leading health and fitness experts from around the world to release the fitness book, Bigger Better Faster Stronger.

Orlando, Fla. – May 28, 2012
– Sarah Graham and a select group of the world's leading health and fitness entrepreneurs have joined together to co-author the forthcoming book titled, Bigger Better Faster Stronger: The World's Leading Fitness Experts Reveal Their Top Secrets to Help You Achieve The Ultimate in Health and Longevity. Nick Nanton, Esq. along with business partner, JW Dicks, Esq., recently signed a publishing deal with each of these authors to contribute their expertise to the book, which will be released under their CelebrityPress™ imprint.
Sarah Graham is a fitness trainer and businesswomen who specializes in training endurance athletes. She is regularly sought out to speak as an expert and hold workshops for endurance running and triathlon groups on weight training and nutrition for endurance athletes in San Jose, CA. As an athlete herself, she brings her personal experience of knowing what sacrifices, determination, and holistic planning it takes to push towards a PR.
She has studied the physiology of movement and nutrition in college along with many certifications and continued education courses teaching methods from traditional, olympic, functional, rehabilitation, pilates, and endurance running techniques that put her in line with many other top trainers, but what sets her apart is her ability to spot the athlete's weaknesses, find solutions and get results. She asks the questions "Where is the weak link? What can I do in the gym to build it up and create a more efficient machine?"
That is how she looks at the body, as an efficient machine. "I think athletes sometimes underestimate the power and strength that comes from putting their time in at the gym, mainly because they love their sport and want to spend most of their time doing it. I teach them how to increase strength, endurance and improve their movement patterns which keeps them injury free and more equip at reaching their goals."
The forthcoming book will feature top advice from health, fitness and wellness experts from across the globe on the subjects of total body health, fitness, nutrition and longevity. Bigger Better Faster Stronger will offer proven strategies to help people achieve the level of wellness they have always desired – and feel better than they ever have. Some of the topics that will be covered include cross training, nutrition, mindset, visualization as a tool, ketogenic diets, dynamic joint mobilization and getting over obstacles, among others. The book is tentatively scheduled for release on Thursday, June 28th, 2012.
To learn more about how a training program from Sarah Graham Fitness will change the way you race go to
http://www.sarahgrahamfitness.com
or
http://www.personalfitnesssanjose.com
Contact her directly by email at sarah@sarahgrahamfitness.com
Or by phone (831) 595-1222
About Celebrity Press™:
Celebrity Press™ is a leading business, health and wellness book publisher that publishes books from thought leaders around the world. Celebrity Press™ has published books alongside Jack Canfield, Brian Tracy, Dan Kennedy, Dr. Ivan Misner, Robert Allen and many of the biggest experts across diverse fields. CelebrityPress™ has helped launch over 500 best-selling authors to date.
If you'd like to learn more about Celebrity Press™ or to see if we're a good fit for your book project, please visit
http://www.celebritypresspublishing.com/contact-us