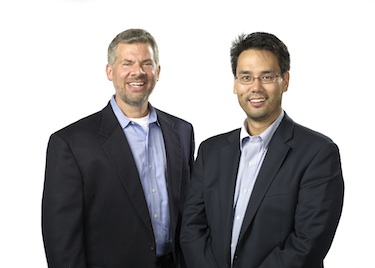 Gary Martin Hays, attorney and safety advocate, and David Carroll, real estate technology expert, will team with CelebrityPress, a leading business book publishing company, and several leading real estate experts from around the world to release the book, Sold!
Atlanta, Ga. – March 8, 2012 – David Carroll, Founder of softRealty.com, and Gary Martin Hays, Atlanta personal injury attorney and recognized safety advocate, have joined with a select group of the world's leading real estate experts to co-write the forthcoming book titled, Sold! The World's Leading Real Estate Experts Reveal The Secrets to Selling Your Home for Top Dollar in Record Time! Nick Nanton, Esq. along with business partner, JW Dicks, Esq., recently signed a publishing deal with each of these authors to contribute their expertise to the book, which will be released under their CelebrityPress™ imprint.
Gary Martin Hays is not only a successful lawyer, but is a recognized safety advocate who works tirelessly to educate our children on issues ranging from bullying to internet safety to abduction prevention. Gary has been seen on 9 television stations, including ABC, CBS, NBC and FOX affiliates. He has appeared on over 108 radio stations, including the Georgia News Network, discussing legal topics and providing safety tips to families. He currently hosts "Georgia Behind The Scenes" on the CW Atlanta TV Network. Gary is also an author of the best-selling business books, Trendsetters: The World's Leading Experts Reveal Top Trends To Help You Achieve Greater Health, Wealth and Success! and Champions: Knockout Strategies For Health, Wealth and Success From Today's Leading Experts.
In 2008, Gary started the non-profit organization Keep Georgia Safe with the mission to provide safety education and crime prevention training in Georgia. Keep Georgia Safe has trained over 80 state and local law enforcement officers in CART (Child Abduction Response Teams) so our first responders will know what to do in the event a child is abducted in Georgia. Gary has completed Child Abduction Response Team training with the National AMBER Alert program through the U.S. Department of Justice and Fox Valley Technical College. He is a certified instructor in the radKIDS curriculum. His law firm has given away 1,000 bicycle helmets and 14 college scholarships.
David Carroll established himself as an innovator in real estate technology after launching softRealty.com in 2007. He has been a speaker at prominent real estate technology conferences such as Inman Connect, RETechSouth, and Real Estate Bar Camps. Having engaged with heads of MLSs, National Brokerages, and real estate agents of influence these past few years, he has learned quite a bit about how real estate agents can thrive with technology and social media, even during the worst housing market of our time.
In late 2011, David incorporated this vast knowledge of how real estate agents should connect and market online with his extensive background in technology and launched WebSocial.ly – an online marketing platform for building socially optimized websites. WebSocial.ly takes the best practices of social media, search engine optimizations, and website design to help real estate agents and other professionals establish and dominate in their niche brand marketing.
Sold! The World's Leading Real Estate Experts Reveal The Secrets to Selling Your Home for Top Dollar in Record Time! features proven secrets and strategies from some of the world's leading real estate experts. These experts share how to realize maximum sales and profits in an uncertain real estate environment. The book is currently scheduled to be released in May 2012.
To learn more about Gary Martin Hays, visit http://www.GaryMartinHays.com. To find out more about Keep Georgia Safe, please visit http://www.KeepGeorgiaSafe.org or call (770) 934-8000.
Learn more about David Carroll at http://www.softRealty.com and http://www.websocial.ly
About Celebrity Press™:
Celebrity Press™ is a business book publisher that publishes books from thought leaders around the world. Celebrity Press™ specializes in helping its authors grow their businesses through book publishing. Celebrity Press™ has published books alongside Brian Tracy, Dr. Ivan Misner, Ron Legrand, Mari Smith, Kelly O'Neil, Alexis Martin Neely and many of the biggest experts across diverse fields. CelebrityPress™ has helped launch over 500 best-selling authors to date.
If you'd like to learn more about Celebrity Press™ or to see if we're a good fit for your book project, please visit http://www.celebritypresspublishing.com/contact-us