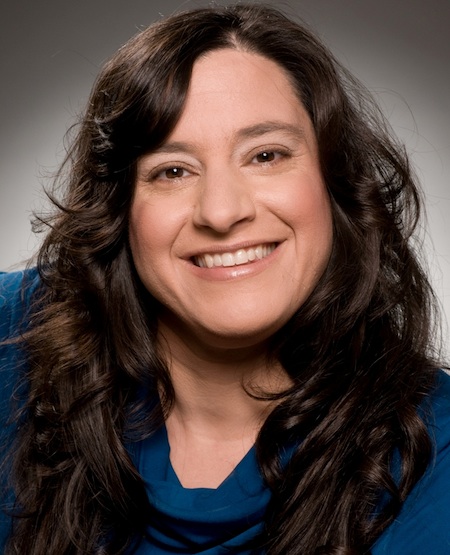 Camille Scielzi, holistic health expert, recently hit #1 in two separate Amazon.com best-seller lists with the new health book, The Wellness Code: Your Ultimate Guide to Health, Fitness and Nutrition.

Socorro, NM – May 19, 2012
– Camille Scielzi, the Take Action Guru™, recently joined with a select group of the world's leading health and fitness entrepreneurs to co-write the best-selling health and fitness book titled,
The Wellness Code: Your Ultimate Guide to Health, Fitness and Nutrition
. The book was released by CelebrityPress™ - a leading fitness and health book publisher.
The Wellness Code: Your Ultimate Guide to Health, Fitness and Nutrition
was released on Thursday, April 12th, 2012 and features top advice from health, fitness and wellness experts from across the globe on the subjects of total body health, fitness and nutrition. The authors offer proven strategies to help people achieve the level of wellness they have always desired – and feel better than they ever have. Camille Scielzi contributed a chapter titled "7 Steps to Thrive."
On the day of release,
The Wellness Code: Your Ultimate Guide to Health, Fitness and Nutrition
reached best-seller status in two Amazon.com Exercise and Fitness categories. The book reached #1 in the "Injury Prevention" category and the "Quick Workouts" category.
Camille Scielzi, the Take Action GuruTM, is the founder and certified lead coach of Entrepreneurial Study HallSM, an online community of holistic health professionals passionate about making a difference the in the world. Her mission is to provide the support systems these entrepreneurs need to create an environment where amazing transformations happen naturally for themselves and those they serve.
Camille coaches these committed professionals to take consistent action to grow sustainable, profitable, and socially responsible businesses. Delivered in a straightforward and often times humorous manner, her advice for building a business that authentically reflects one's personal passion is available weekly through her Internet based Blog Talk Radio show Take Action Guru: Small Businesses….Big Missions…..Consistent Action.
From CelebrityPress™:
The Celebrity Experts® in this book document the fact that healthy bodies and healthy minds are key ingredients to cracking The Wellness Code. In our lives, there are many different routes to "Wellness" for each of us. There is no panacea. Consequently, these Celebrity Experts® focus on the most relevant areas, including: nutrition, diet and exercise, physical and mental health, medical considerations, career wellbeing and healthy habits.
In the search for "Wellness" the Celebrity Experts® discuss healthy living from the standpoint of balance, lifestyle and mindset. When you read this book, you will find numerous topics of interest written by those who have experienced positive results. The leading coaches in their subject matter have poured out their best tips that clients invest thousands of dollars to glean. This subject matter is set in a contemporary setting for twenty- first century relevance, so read and enjoy…
After such a successful release, Camille Scielzi will be recognized by The National Academy of Best-Selling Authors™, an organization that honors authors from many of the leading independent best-seller lists.
To order a copy of the book, please go to
http://www.celebritypresspublishing.com/publications/the-wellness-code.php
To learn more about Camille Scielzi, please visit
http://www.TakeActionGuru.com
About Camille Scielzi:
Camille breaks down the behind-the-scenes details holistic "solopreneurs" are using successfully and shares them to help all wellness entrepreneurs reach their personal and business goals quickly, efficiently and profitably. Live on-air coaching is an important part of this intimate small business training venue.
As part of the balanced wellness lifestyle she promotes, Camille takes time to rejuvenate and find inspiration. She loves spending time in her home state of New Mexico with her long time spouse Mark. Yoga, Pilates, hiking, reading, cycling and cooking all play an integral part in her physical well-being.
If you would like to know more about Camille's holistic entrepreneurial programs and how they can support you in having amazing wellness transformations, please visit
http://www.takeactionguru.com
.
About Celebrity Press™:
Celebrity Press™ is a leading business, health and wellness book publisher that publishes books from thought leaders around the world. Celebrity Press™ has published books alongside Jack Canfield, Brian Tracy, Dan Kennedy, Dr. Ivan Misner, Robert Allen and many of the biggest experts across diverse fields. CelebrityPress™ has helped launch over 500 best-selling authors to date.
If you'd like to learn more about Celebrity Press™ or to see if we're a good fit for your book project, please visit
http://www.celebritypresspublishing.com/contact-us