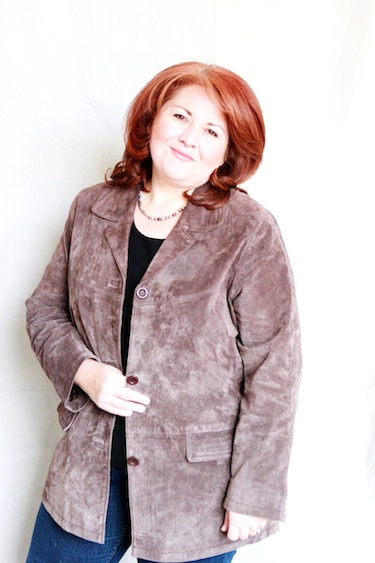 Jennifer Hilburn, marketing and sales expert, has recently signed a publishing deal with CelebrityPress, a leading business book publishing company, along with other leading experts from around the world to release Cracking The Success Code.
Durango, Colo. – March 16, 2012 – Jennifer Hilburn, of Six Degrees Digital Marketing, has joined with a select group of the world's leading business experts and best-selling author and speaker, Brian Tracy, to publish the forthcoming book titled Cracking The Success Code: The World's Leading Experts Reveal Their Top Secrets to Help You Crack the Code for Optimum Health, Wealth and Success. Nick Nanton, Esq. along with business partner, JW Dicks, Esq., recently signed a publishing deal with each of these authors to contribute their expertise to the book, which will be released under their CelebrityPress™ imprint.
Jennifer Hilburn helps successful businesses develop online lead generation, cross-channel marketing, and reputation management strategies that make massive differences to sales revenues. She also speaks and trains for corporations, associations, and conferences. Current and past clients include: AT&T, Hewlett-Packard, Sprint, Rocky Mountain Chocolate Factory, Mercury Payment Systems, Burlington Northern Railroad, Agilent Technologies, Seagate, University of Nebraska, State of Colorado, State of Nebraska, Internal Revenue Service, and many more.
Jennifer is also the founder of the U.S. Vetpreneur Marketing Challenge, a program designed to help U.S. Veterans successfully market their new businesses online and offline.
Cracking The Success Code will be released later this year and will feature top advice from leading entrepreneurs, business owners and marketing experts in a variety of industries from around the world. The authors will tackle an array of subjects ranging from health, wealth, marketing and business success.
To learn more about Jennifer Hilburn please visit http://sixdegreesdigitalmarketing.com
About Celebrity Press™:
Celebrity Press™ is a business book publisher that publishes books from thought leaders around the world. Celebrity Press™ specializes in helping its authors grow their businesses through book publishing. Celebrity Press™ has published books alongside Brian Tracy, Dr. Ivan Misner, Ron Legrand, Mari Smith, Kelly O'Neil, Alexis Martin Neely and many of the biggest experts across diverse fields.
If you'd like to learn more about Celebrity Press™ or to see if we're a good fit for your book project, please visit http://www.celebritypresspublishing.com/contact-us