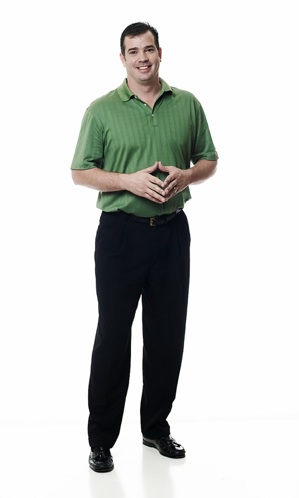 Orlando, Fla. - May 31, 2011 - Richard Seppala, advertising and marketing ROI expert, was recently an expert guest on The Brian Tracy Show. Best-selling author Brian Tracy, one of the country's leading business minds, hosts the show that was recently featured on CBS and other major network affiliates across the country.

"The Brian Tracy Show" features an interview format, with Brain Tracy interviewing business leaders and marketing experts from around the world. Richard was one of Mr. Tracy's recent guests, discussing his new marketing ROI system, The ROI Matrix.

Richard explained how this ROI Marketing system, The ROI Matrix, goes beyond providing the usual response rate information, helping to increase your marketing ROI in a more substantial manner. Richard is also the co-author of the best selling book ROI Marketing Secrets Revealed and The Next Big Thing: Top Trends From Today's Leading Experts to Help You Dominate the New Economy.

Brian Tracy is Chairman and CEO of Brian Tracy International, a company specializing in the training and development of individuals and organizations. He's widely recognized as one of the world's foremost thought leaders on personal and business success, and his teachings have transformed the lives of millions across the world. Brian Tracy has consulted for more than 1,000 companies and addressed more than 5,000,000 people in 5,000 talks and seminars throughout the US, Canada and 55 other countries worldwide. As a Keynote speaker and seminar leader, he addresses more than 250,000 people each year.

The Brian Tracy Show was produced by Nick Nanton, Esq. and JW Dicks, Esq. Dicks and Nanton are also the founders and producers of the organization and TV show, America's PremierExpertsr.

To learn more about Richard and his revolutionary ROI Matrix, please visit http://www.YourRoiGuy.com


About Richard Seppala:

Richard Seppala, also known as "The ROI GuyT," is best-selling author and marketing expert that is regularly sought out by the media for his opinion on marketing campaigns that really work. Richard has been seen on NBC, CBS, ABC and FOX affiliates as well as in The Wall St. Journal, USA Today and Newsweek.

Richard is known for constantly asking the question "What is the return on the investment you make for each of your marketing campaigns?" He founded what has now become "The ROI GuyT" in 2005, a company that provides advertising tracking for clients nationwide. The ROI GuyT Tracking System monitors the success or failure of ad campaigns, tracks marketing response rates, determines return on investment (ROI) and identifies the strengths and weaknesses of your marketing and customer service programs throughout your business lifecycle.

Critically acclaimed as "The Holy Grail of Marketing," The ROI GuyT Tracking System is just that, because there is no easier system that puts the power and ease of real time results for lead generation on autopilot with all of your marketing campaigns.

To learn more about Richard Seppala, The ROI GuyT and how you can receive the free Special Report "Your Income Explosion Guide: 7 Powerful Reasons Why Your Telephone is the Lifeblood of Your Business," visit http://www.YourRoiGuy.com or call Toll-Free 1-800-647-1909.