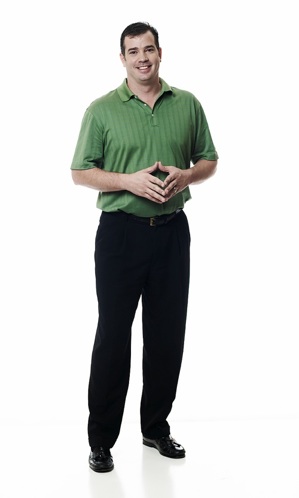 Orlando, FL - March 23, 2011- Richard Seppala, founder of The ROI Matrix, a marketing ROI company, recently published an article on his website (http://www.yourroiguy.com/) about the importance of knowing your ROI. The article, titled "Your ROI: THE Most Important Number for Your Business" discusses the difficulty many companies have in calculating their marketing ROI and explains why it's a critical figure to know.

Richard Seppala writes, "So what was your ROI in 2010? Do you know? Are you guessing? Are you "playing it by ear?" This is a common mistake, as many business owners think that it's easy to determine their ROI just by paying attention."

The ROI Matrix specializes in ROI calculation. They help clients to determine their marketing ROI which enables each client to allocate their marketing budget in the most efficient manner possible.

The entire article can be found at http://www.yourroiguy.com/articles/your-roi-the-most-important-number-for-your-business.php

To learn more about Total Census Solutions, please visit http://www.yourroiguy.com


About Richard Seppala:

Richard Seppala, also known as "The ROI GuyT," is best-selling author and marketing expert that is regularly sought out by the media for his opinion on marketing campaigns that really work. Richard has been seen on NBC, CBS, ABC and FOX affiliates as well as in The Wall St. Journal, USA Today and Newsweek.

Richard is known for constantly asking the question "What is the return on the investment you make for each of your marketing campaigns?" He founded what has now become "The ROI GuyT" in 2005, a company that provides advertising tracking for clients nationwide. The ROI GuyT Tracking System monitors the success or failure of ad campaigns, tracks marketing response rates, determines return on investment (ROI) and identifies the strengths and weaknesses of your marketing and customer service programs throughout your business lifecycle.

Critically acclaimed as "The Holy Grail of Marketing," The ROI GuyT Tracking System is just that, because there is no easier system that puts the power and ease of real time results for lead generation on autopilot with all of your marketing campaigns.

To learn more about Richard Seppala, The ROI GuyT and how you can receive the free Special Report "Your Income Explosion Guide: 7 Powerful Reasons Why Your Telephone is the Lifeblood of Your Business," visit http://www.YourRoiGuy.com or call Toll-Free 1-800-647-1909.