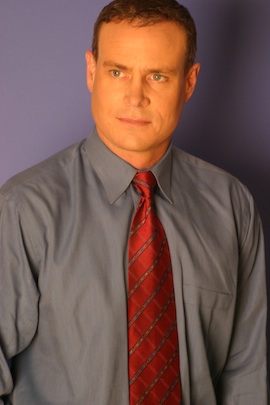 Jeffrey A. Luhrsen, Florida personal injury attorney, has signed a publishing deal with CelebrityPress, a leading book publishing company, along with other leading legal experts to release Protect and Defend: Proven Strategies from America's Leading Attorneys to help you Protect and Defend Your Business, Family and Wealth.
Sarasota, Fla. – May 9, 2012 – Injury attorney Jeffrey A. Luhrsen, of Luhrsen Law Group, has been selected to join a group of attorneys from throughout the United States to co-write the forthcoming book titled, Protect and Defend: Proven Strategies from America's Leading attorneys to help you Protect and Defend Your Business, Family and Wealth. Nick Nanton, Esq. along with business partner, JW Dicks, Esq., recently signed a publishing deal with these authors to contribute their expertise to the book, which will be released under their CelebrityPress™ label. Mr. Luhrsen's contribution focuses on the role alcohol plays in many injury case scenarios.
Jeffrey A. Luhrsen was an honor student at the University of Tampa before studying law at Stetson University and Temple University. He graduated from U.T. in 1990 and from Stetson, with honors, in 1993. He earned an LL.M. in Trial Advocacy from Temple University Beasley College of Law in 2008.
Mr. Luhrsen served on active duty as a Judge Advocate in the U.S. Army JAG Corps. During his military tenure he prosecuted soldiers in courts-martial and civilians as a Special Assistant United States Attorney with the U.S. Department of Justice.
Following his JAG service, Jeff returned to Florida in 1998 and has been representing only consumers with tort claims and insurance disputes ever since. He concentrates on alcohol safety cases, representing DUI victims and victims of underage drinking, including teenagers. Jeff's attraction to this area of the law allows him to "not only help those victimized as a result of alcohol-related misbehavior -- drunk driving crashes and under-age house party occurrences for example - - but also to positively influence alcohol-safety laws by working legislatively to change the overall public policy."
The forthcoming book, Protect and Defend: Proven Strategies from America's Leading Attorneys to help you Protect and Defend Your Business, Family and Wealth, will feature strategies from some of America's leading legal minds to help businesses and families navigate the often cumbersome nature of the today's legal system. Some of the topics covered include how to keep your house from foreclosure, offering compromise with the IRS, veteran's benefits, alcohol- related cases, injury settlements, health insurance, asset protection for the middle class, and much more. The book is tentatively scheduled to be available in the summer of 2012.
To learn more about Jeffrey A. Luhrsen, please visit http://www.luhrsen.com/
More about Jeffrey A. Luhrsen:
Jeff was Chair of MADD Florida's Public Policy Council in 2007 and currently serves as Chair of the Legislative Committee for the Sarasota Coalition on Substance Abuse.
Jeff holds a Martindale-Hubbell AV® Preeminent™ Peer Review Rating, the highest possible rating an attorney can achieve in both legal ability and ethical standards. He is a member of the Florida and Virginia Bars though he limits his practice to Florida cases only. He is also a Fellow of the Academy of Florida Trial Lawyers.
Jeff has previously authored articles including "Back to the Future: How Rodriguez v. Lagomasino Got It Right in 2008 and Why Modern Voir Dire Should Be Guided by 1929's Johnson v. Reynolds" (The Florida Bar Journal; November 2008); and "Legal Grave Robbing: Discovery of Psychotherapy Records in Florida Wrongful Death Cases" (The Florida Justice Association Journal; September 2007).
He and his wife, Julie, are both attorneys. They have two children.
About Celebrity Press™:
Celebrity Press™ is a leading business, health and wellness book publisher that publishes books from thought leaders around the world. Celebrity Press™ has published books alongside Jack Canfield, Brian Tracy, Dan Kennedy, Dr. Ivan Misner, Robert Allen and many of the biggest experts across diverse fields. CelebrityPress™ has helped launch over 500 best-selling authors to date.
If you'd like to learn more about Celebrity Press™ or to see if we're a good fit for your book project, please visit http://www.celebritypresspublishing.com/contact-us