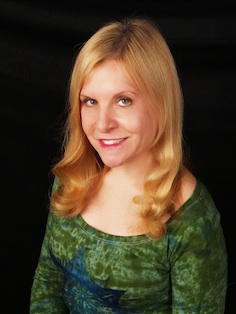 Karen Noe is founder of The Angel Quest Center, where she gives psychic readings, teaches classes, and practices alternative healing. In this article, she writes about the genius inside all of us.
Ramsey, NJ – April 25, 2012 - Karen Noe, Founder of The Angel Quest Center, recently published an article on her website (www.KarenNoe.com) about the finding our gifts and doing what we love. The article, titled "You Have a Gift," delves into reality that we are all talented at something different, and finding those gifts and using them makes our lives more joyful.
Karen Noe writes, "You bring a unique gift to the party, and that's what makes the party fun!"
Karen Noe specializes in connecting with angels and the deceased. She helps clients heal relationships with living and deceased loved ones.
The entire article can be found at http://www.throughtheeyesofanother.com/articles/you-have-a-gift.php
To learn more about The Angel Quest Center, please visit http://www.KarenNoe.com
About Karen Noe:
Karen Noe is a psychic medium and author of "The Rainbow Follows the Storm – How to Obtain Inner Peace by Connecting with Angels and Deceased Loved Ones," and "Through the Eyes of Another: A Medium's Guide to Creating Heaven on Earth by Encountering Your Life Review Now."
She is also featured in Healing with the Angels, Angel Visions, and Earth Angels by Doreen Virtue.
She is the founder of the Angel Quest Center in Ramsey, NJ where she teaches classes, gives readings, and practices alternative healing.
You can listen to her live on her Angel Quest radio at 1pm EST on the first Saturday of every month on www.wrcr.com.
To listen to past radios shows, to enroll in her workshops, or to subscribe to her free email newsletter, please go to her web site at www.KarenNoe.com