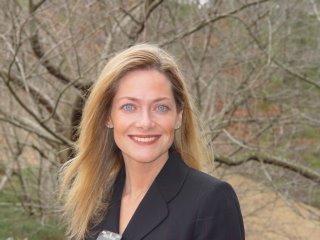 Genny Williams, The 6 Figure Coach, has recently signed a publishing deal with CelebrityPress, a leading business book publishing company, along with other leading experts from around the world to release Cracking The Success Code.
Birmingham, Ala. – March 23, 2012 – Genny Williams, owner of Get a Real Estate Life, LLC, has joined with a select group of the world's leading business experts and best-selling author and speaker, Brian Tracy, to publish the forthcoming book titled Cracking The Success Code: The World's Leading Experts Reveal Their Top Secrets to Help You Crack the Code for Optimum Health, Wealth and Success. Nick Nanton, Esq. along with business partner, JW Dicks, Esq., recently signed a publishing deal with each of these authors to contribute their expertise to the book, which will be released under their CelebrityPress™ imprint.
Genny Williams, The 6 Figure Coach, is a Real Estate Business Coach and owner of Get a Real Estate Life, LLC. Catering to mostly prospering pre-recession agents, Genny has mastered the art of pinpointing insecurities, obstacles, personal learning responses and individual motivators in order to accurately customize her methods for each client. Providing "a different perspective" to business obstacles, Genny offers a unique but personal sounding board leading agents to develop a tailor made plan reflecting their personality and core values. Offering top industry resources and detailed support, Genny's team eliminates distractions, allowing each agent to focus on their distinctive talents and exceed their income goals.
Cracking The Success Code will be released later this year and will feature top advice from leading entrepreneurs, business owners and marketing experts in a variety of industries from around the world. The authors will tackle an array of subjects ranging from health, wealth, marketing and business success.
To learn more about Genny Williams, The 6-Figure Coach, the Get A Real Estate Life Team and how you can receive a free copy of "Secrets to 6 Figures with Home Buyers Preview Call" visit http://www.GetARealEstateLife.com or call 205-223-1044.
About Genny Williams:
Growing up in the real estate industry, Genny became very familiar with the nature of the business while watching her father serve as a broker, home builder and investor. She reluctantly joined the family business out of college and quickly became a Top Producing Agent, consistently closing more than 60 transactions per year even after relocating her family to another state. Through this experience, she found her true talent: business coaching. For the past 15 years, Genny has been involved in many aspects of the industry as a team leader, an owner, a managing broker, a trainer and a recruiter.
The blood, sweat and tears earned while exploring these various capacities enabled her to develop a 6-Figure Income System which she uses to coach the multitude of real estate agents and loan officers within her coaching program. Now Genny focuses on her passion; increasing the incomes of real estate agents and mortgage professionals by sharing what she has learned through the many mistakes she has made, obstacles she has faced – and even sometimes created. Her proven system puts agents on the path to earn a 6 (often Plus) Figure Income in any market and any economy.
About Celebrity Press™:
Celebrity Press™ is a leading business, health and wellness book publisher that publishes books from thought leaders around the world. Celebrity Press™ has published books alongside Jack Canfield, Brian Tracy, Dan Kennedy, Dr. Ivan Misner, Robert Allen and many of the biggest experts across diverse fields. CelebrityPress™ has helped launch over 500 best-selling authors to date.
If you'd like to learn more about Celebrity Press™ or to see if we're a good fit for your book project, please visit http://www.celebritypresspublishing.com/contact-us