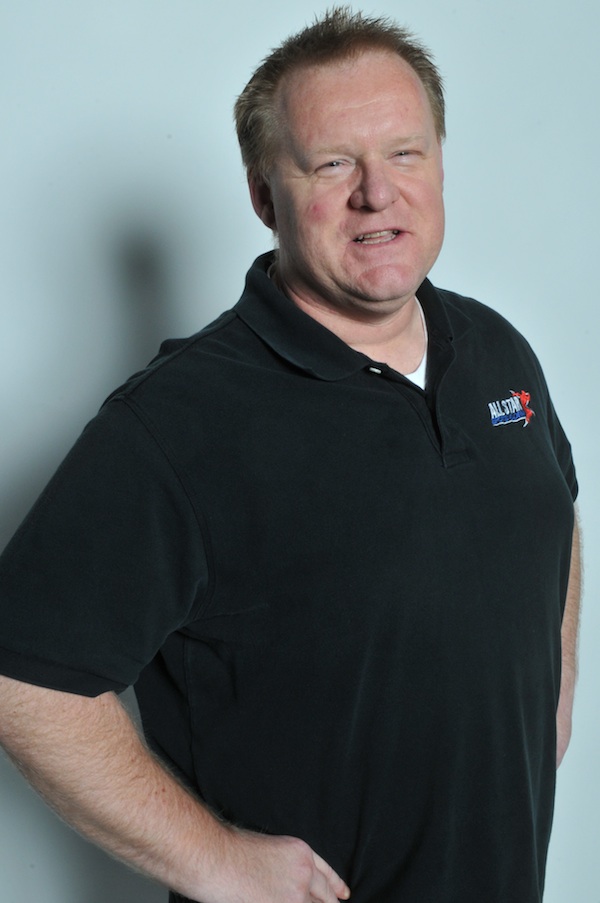 Phil Hueston, sports performance consultant and trainer, recently hit #1 in two separate Amazon.com best-seller lists with the new book "The Definitive Guide to Youth Athletic Strength, Conditioning and Performance."
Toms River, NJ – April 15, 2012 – Phil Hueston, co-owner of All-Star Sports Academy, recently joined with a select group of the world's leading health and fitness entrepreneurs to co-write the fitness book titled, The Definitive Guide to Youth Athletic Strength, Conditioning and Performance. The book was released by CelebrityPress™ - a leading fitness and health book publisher.
The Definitive Guide to Youth Athletic Strength, Conditioning and Performance was released on Thursday, March 29th, 2012 and features top advice from health and fitness experts from across the country on the subjects of total body health, fitness and nutrition for children and youth. The authors will offer health and fitness tips for kids ranging from preschool age to college student athletes. Phil Hueston contributed a chapter titled "Metabolic Conditioning For Strength and Power: A Quicker, Simpler Path to Better Athletic Fitness and Performance."
On the day of release, The Definitive Guide to Youth Athletic Strength, Conditioning and Performance reached best-seller status in two Amazon.com Exercise and Fitness categories - reaching #1 in both the "Injury Prevention" category and the "For Children" category.
As the co-owner of All-Star Sports Academy and Co-Head Coach at Athletic Revolution – Toms River, NJ, Phil Hueston has been - and continues to be - a sought after Sports Performance Trainer and Consultant to teams and athletes at the Youth Sports, high school, collegiate and professional levels. Since his entrance into the fitness industry in 1998, he has questioned the status quo, challenged the conventional wisdom of the fitness industry and used the answers to make his clients better, bigger, faster and stronger.
Not just another pretty trainer, Phil has been called a "master motivator and trainer of high school athletes" and a "key player in the Youth Fitness industry." He works with athletes, "mathletes" and "non-letes" from 6 to 18, helping them all reach their performance potential and maximize their "fun quotient." Phil recognized early on that the ONLY task of Sports Fitness Professionals is the improvement of their clients' sports performance and their enjoyment of the process! Having worked with 1000's of athletes, he's assisted them on their journeys to collegiate sports, Division 1 scholarships, pro and semi-pro sports careers and even the 1st round of the NHL Draft.
From CelebrityPress™:
The Celebrity Experts® in this book explore the subject of Fitness through conditioning the body for optimal results in young athletes. They look at the factors of mindset, nutrition and exercise – all of which play a part – from all angles and for all ages. They discuss the benefits of training, techniques, and the indelible influence of coaches on young minds. Such influence often stays with individuals for a lifetime.
Whether you have a toddler or a teen, these Celebrity Experts® have found success in teaching and coaching all age groups life-lessons, skills and mindset. Whether their students grow into professional athletes or responsible citizens, appropriate coaching and teaching methods are key to helping them mature into healthy, competitive individuals on and off the field. Here is an opportunity for coaches and parents to read and adopt successful, tested and proven ideas in their daily roles.
After such a successful release, Phil Hueston will be recognized by The National Academy of Best-Selling Authors™, an organization that honors authors from many of the leading independent best-seller lists.
To order a copy of the book, please go to http://www.celebritypresspublishing.com/publications/the-definitive-guide-to-youth-athletic-strength-conditioning-and-performance.php
To learn more about Phil Hueston and his groundbreaking training system "Metabolic Conditioning for Strength and Power," visit http://www.allstarsportsacademynj.com and don't forget to request your free report "21 MetCon Workouts for Strength & Power."
About Celebrity Press™:
Celebrity Press™ is a leading business, health and wellness book publisher that publishes books from thought leaders around the world. Celebrity Press™ has published books alongside Jack Canfield, Brian Tracy, Dan Kennedy, Dr. Ivan Misner, Robert Allen and many of the biggest experts across diverse fields. CelebrityPress™ has helped launch over 500 best-selling authors to date.
If you'd like to learn more about Celebrity Press™ or to see if we're a good fit for your book project, please visit http://www.celebritypresspublishing.com/contact-us