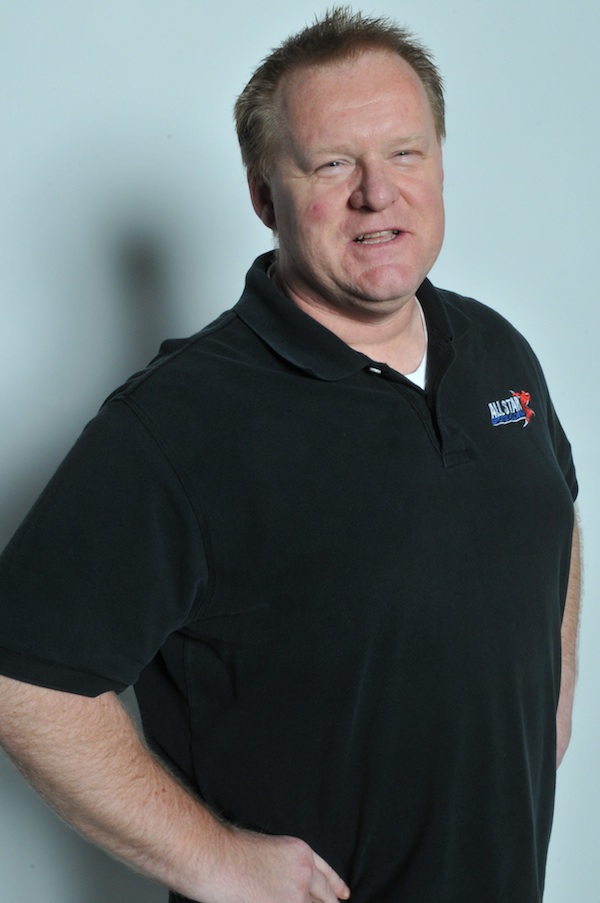 Phil Hueston, sports performance consultant and trainer, has recently signed a publishing deal with CelebrityPress, a leading fitness and health book publishing company, along with several leading health and fitness experts to release the book, The Definitive Guide to Youth Athletic Strength, Conditioning and Performance.
Toms River, NJ – February 28, 2012 – Phil Hueston, co-owner of All-Star Sports Academy, has joined with a select group of the world's leading health and fitness entrepreneurs to co-write the forthcoming fitness book titled, The Definitive Guide to Youth Athletic Strength, Conditioning and Performance. Nick Nanton, Esq. along with business partner, JW Dicks, Esq., recently signed a publishing deal with each of these authors to contribute their expertise to the book, which will be released under their CelebrityPress™ imprint.
As the co-owner of All-Star Sports Academy and Co-Head Coach at Athletic Revolution – Toms River, NJ, Phil Hueston has been - and continues to be - a sought after Sports Performance Trainer and Consultant to teams and athletes at the Youth Sports, high school, collegiate and professional levels. Since his entrance into the fitness industry in 1998, he has questioned the status quo, challenged the conventional wisdom of the fitness industry and used the answers to make his clients better, bigger, faster and stronger.
Not just another pretty trainer, Phil has been called a "master motivator and trainer of high school athletes" and a "key player in the Youth Fitness industry." He works with athletes, "mathletes" and "non-letes" from 6 to 18, helping them all reach their performance potential and maximize their "fun quotient." Phil recognized early on that the ONLY task of Sports Fitness Professionals is the improvement of their clients' sports performance and their enjoyment of the process! Having worked with 1000's of athletes, he's assisted them on their journeys to collegiate sports, Division 1 scholarships, pro and semi-pro sports careers and even the 1st round of the NHL Draft.
The forthcoming book, The Definitive Guide to Youth Athletic Strength, Conditioning and Performance, will feature top advice from health and fitness experts from across the country on the subjects of total body health, fitness and nutrition for children and youth. The authors will offer health and fitness tips for kids ranging from preschool age to college student athletes. Some of the topics covered include keeping youth motivated, parental and athletic coaching, preventing injuries, taking the high school athlete to the next level, fitness for preschool age children, and much more.
To learn more about Phil Hueston and his groundbreaking training system "Metabolic Conditioning for Strength and Power," visit http://www.allstarsportsacademynj.com/metconsp and don't forget to request your free report "21 MetCon Workouts for Strength & Power."
About Celebrity Press™:
Celebrity Press™ is a business book publisher that publishes books from thought leaders around the world. Celebrity Press™ specializes in helping its authors grow their businesses through book publishing. Celebrity Press™ has published books alongside Brian Tracy, Dr. Ivan Misner, Ron Legrand, Mari Smith, Kelly O'Neil, Alexis Martin Neely and many of the biggest experts across diverse fields.
If you'd like to learn more about Celebrity Press™ or to see if we're a good fit for your book project, please visit http://www.celebritypresspublishing.com/contact-us