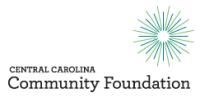 Columbia, SC – Central Carolina AIDS Partnership (CCAP), a community partnership of Central Carolina Community Foundation and AIDS United recently awarded grants totaling $120,000 to four programs that share CCAP's vision of a South Carolina without new HIV infections. These grants are made possible by support from AIDS United and the Elton John AIDS Foundation and local support from the Community Foundation, New Morning Foundation and AIDS Benefit Foundation.
"South Carolina ranks eighth in the nation in the rate of new AIDS cases annually, and Columbia, ranks ninth in the nation among larger metropolitan areas in the rate of new AIDS cases annually," said Central Carolina Community Foundation President and CEO JoAnn Turnquist. "These alarming statistics serve as the fuel behind CCAP's dedication to the prevention and awareness of HIV."
Harriet Hancock Center Foundation received $30,000 for YEAH! (Youth Empowered Against HIV!), an intervention program designed to reduce the number of new HIV infections through a supported peer education program with young gay men in Richland County.
HopeHealth, Inc. received $30,000 for OUT LOUD!, an intervention designed to reduce the rate of new HIV infections while increasing self esteem and addressing the needs of young gay men in Orangeburg County through peer educators.
Palmetto AIDS Life Support Services received $30,000 for WISE (Women in Support of Empowerment), a program that focuses on HIV+ women and women at high risk of HIV/STD infection, particularly African American women, ages 17-44 who are willing to use their own experience to increase HIV prevention efforts for other women.
South Carolina Hispanic Outreach received $30,000 for Latinos Contra SIDA (Latinos against AIDS), a program that will deliver culturally and linguistically appropriate HIV/AIDS prevention education, information and testing to the Hispanic/Latino communities in Fairfield, Kershaw, Lexington, Newberry, Richland and Saluda counties through recruitment and training of promotores (community leaders). They also will recruit and train soccer coaches from the Richland County Hispanic soccer leagues to conduct HIV Prevention education activities among their players and host a soccer tournament to reach the larger Hispanic soccer population.
"We are very grateful to CCAP and the Central Carolina Community Foundation for their support," said Mary Fant with Acercamiento Hispano de Carolina del Sur/SC Hispanic Outreach. "During this time of economic difficulty, when funding for HIV/AIDS prevention education services from government agencies and other sources is threatened, our grant from the Central Carolina AIDS Partnership will play a major role in allowing our organization to continue to offer these vital services to the Latino community of South Carolina."
Central Carolina Community Foundation is a nonprofit organization serving 11 counties in the Midlands by helping charitable individuals and businesses meet the needs of our community. For more information, visit their website at www.yourfoundation.org or visit their Facebook page.
AIDS United exists to leverage resources, develop leadership and advocacy, and foster community innovation to prevent new HIV infections and care for people living with HIV/AIDS.