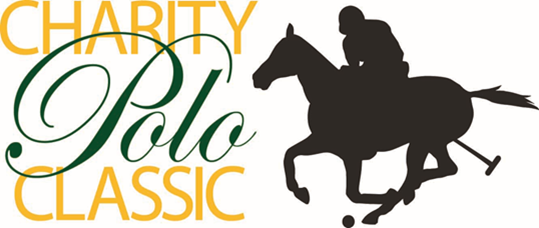 The First Annual Charity Polo Classic will be held March 31. Many tables have been sold in anticipation of the event and all net proceeds will be given to the Children's Cancer Center, Combat Wounded Veterans Challenge and Kettle Comfort.
Planning the event is a group of twenty Business Professionals from around the Tampa Bay area. Members of the group come from diverse business backgrounds and industries. In late December of 2011, Chris Gannon, Pat Moraites, and Andy Traenkner helped to spearhead the formation of the Charity Polo Classic Planning Committee and gave them the difficult task of executing a major event in only three months.
Chris Gannon explains the decision to host the Charity Polo Classic.
"Our goal for the Charity Polo Classic is to raise money for charitable organizations in the community while bringing the people of Tampa Bay together to enjoy one of the oldest team sports," Gannon said. "Although the Charity Polo Classic was initially my idea, planning an event of this magnitude takes an army and our team is doing a phenomenal job."
The Charity Polo Classic is being held Saturday, March 31, 2012 at DI Polo Club. Gates will open at 11:00 AM. After the presentation of colors and the singing of the National Anthem by one of the children of the Children's Cancer Center, the feature match will begin at noon. The polo match features top polo stars from around the country. During half time guests can take part in the time honored tradition of the stomping of the divots. The Derby-inspired event will feature live and silent auctions, a fashion presentation with clothing from local boutiques, animals from Tampa's Lowry Park Zoo, an Argentinian Barbecue and complimentary beer and wine. Additional activities are scheduled throughout the day. Information on the activities and tickets can be found at www.charitypoloclassic.com.
Special thanks to sponsors of the Charity Polo Classic presented by CIGNA including Dex Imaging, Morgan Auto Group, UNATION, Joseph Moreno Spine Institute, Jarred Bunch Consulting, King's Ransom, Michele & Group, Inc., Triad Cleaning, Yuengling and Brighthouse. To purchase tickets in advance for the Charity Polo Classic, please visit www.charitypoloclassic.com.
About the Children's Cancer Center:
Helping children and families cope. That is the mission of the Children's Cancer Center, a local non-profit organization dedicated to serving Tampa Bay families of children with cancer or chronic blood disorders such as Sickle Cell Anemia. With 25 programs and services currently helping over 850 families, support is offered to all members of the family and is available throughout every step of their difficult journey – from diagnosis and treatment, to survivorship . . . and sadly, too often, bereavement. While other organizations are committed to finding a cure tomorrow, the Children's Cancer Center is committed to helping families cope today. They are dedicated solely to being there for each family through this devastating experience. One day at a time.
About Combat Wounded Veterans Challenge:
Combat Wounded Veterans Challenge is an organization dedicated to providing assistance to soldiers in the US Military.The program partners with the University of South Florida Medical School to conduct research in the area of prosthetics in order to improve the quality of life and physical performance for those veterans who have lost limbs in the line of battle.
About Kettle Comfort:
Tim Gannon co-founder of Outback Steakhouse, has launched "Kettle Comfort, Cooking for America", based in West Palm Beach, FL. Chef inspired food will be delivered to thousands of hungry or nutrition deprived people each day. Recipes from famous chefs will include shrimp etouffe, jambalaya, red beans and rice.
# # #
If you would like more information about the Charity Polo Class, or to schedule an interview, please call Erin McKinnon at 813.466.0026 or e-mail Erin at Erin@MicheleandGroup.com