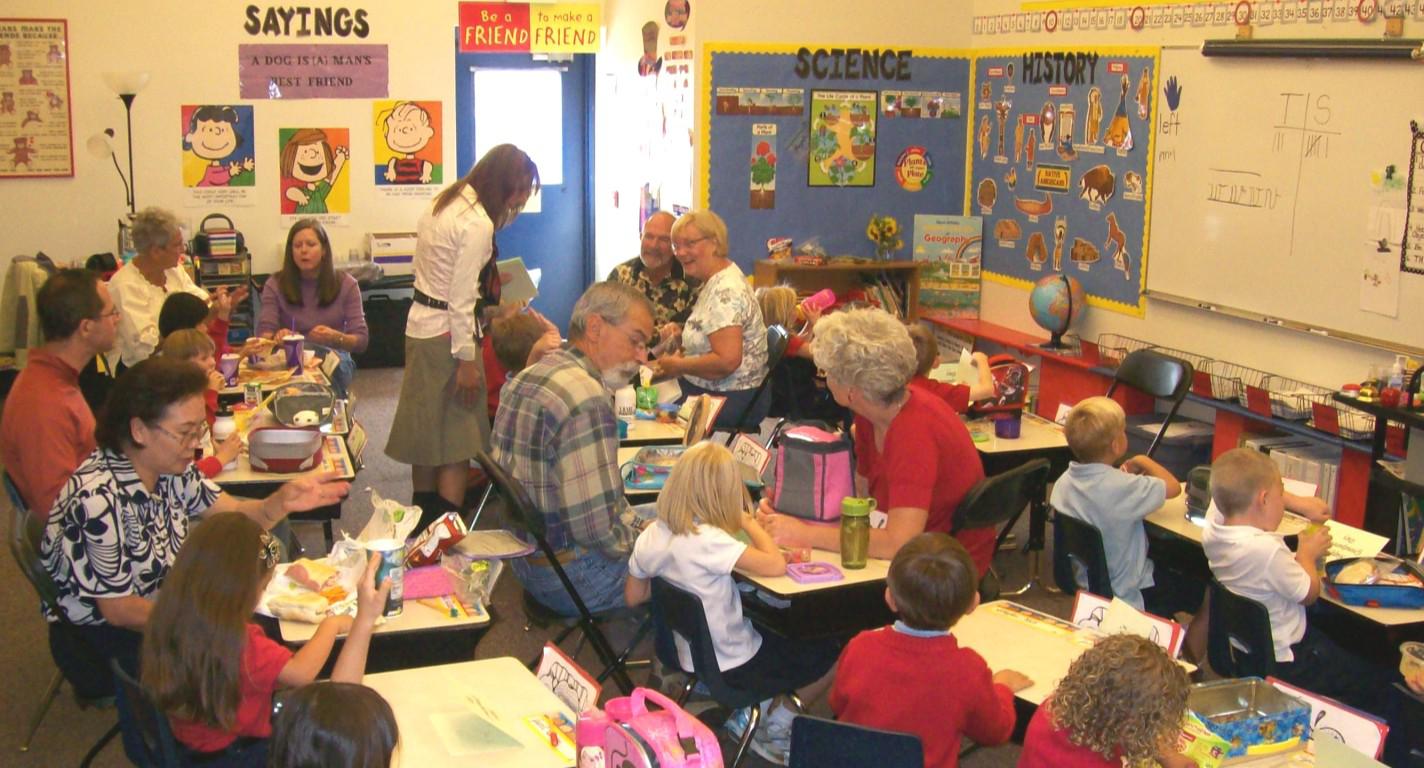 In honor of Grandparents' Day, full-day kindergarten students invited grandparents to join the class for lunch, Thursday, September 8th. In addition to sharing a meal, students shared their love and respect by making cards for all grandparents. The class also took the opportunity to celebrate one visiting grandfather's birthday. The students listened eagerly as Grace Carter's grandparents reminisced about coming to the Wahsatch building during its time as postal facility, with all agreeing that the building is best utilized as a school of excellence and a place where students have the opportunity to develop their character and academic potential.
Thanks to all the grandparents who took time to visit
Cheyenne Mountain Charter Academy
. Their support and the example they set for the children is much appreciated!