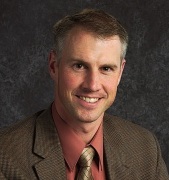 Colin Mullaney, Executive Director of Cheyenne Mountain Charter Academy & The Vanguard School, has been selected to receive this year's Charter School Friends School Leadership Award. The School Leadership Award recognizes one individual who has had a significant influence in supporting school excellence. Mullaney has been with the Colorado Springs charter school since it started in 1995. He began as a junior high math and science teacher and served as the school's K-8 principal for eight years before becoming the Executive Director. His leadership and vision were key in the development of top performing Colorado Springs high school, The Vanguard School. In addition to his active role in the K-12 charter school, Mullaney was appointed by the Governor to serve on the State Council for Educator Effectiveness in 2012, and continues to serve today.
Diane Borre, CMCA's Business Manager, shared her thoughts on why Colin Mullaney earned the School Leadership Award: "Through Colin's leadership and expectations, the staff works hard to keep the standard of excellence high. Colin has been a humble and wise leader. His outstanding work continues to benefit the staff and students of Cheyenne Mountain Charter Academy and The Vanguard School, and continues to make a difference in the community, locally and beyond, as a model of excellence in public education."
Colin Mullaney will be honored at the 18th Annual Charter School Conference on February 24th. Congratulations, Mr. Mullaney!