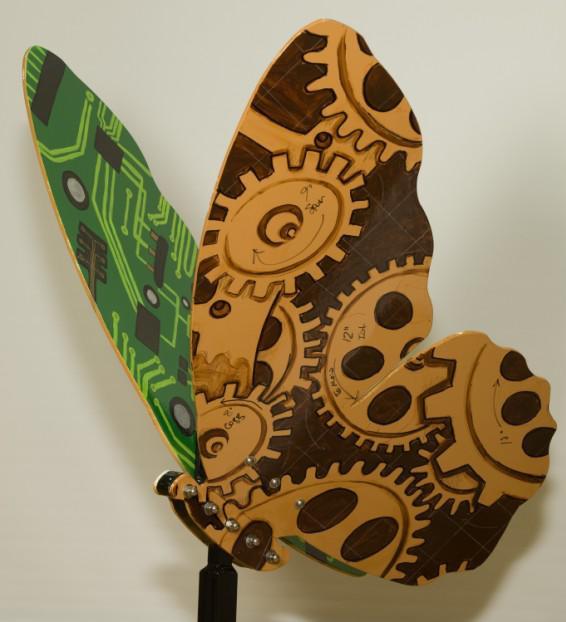 Butterflies & Friends is a community service project initiated by The Rotary Club of Colorado Springs four years ago. The purpose of the program is to promote school art programs by providing the much-needed funding. Since its inception, Butterflies & Friends has raised over $100,000 by auctioning of the butterflies that have been on display through Colorado Springs!
Phelan Carrasco, senior at
The Vanguard School
, was chosen to have his artwork on display for Butterflies & Friends. Phelan's butterfly, titled "Apogee," has been on display near Colorado College's Cornerstone Arts Center. Phelan's artwork depicts his interest in mechanics and the mixing of the natural with the mechanical.