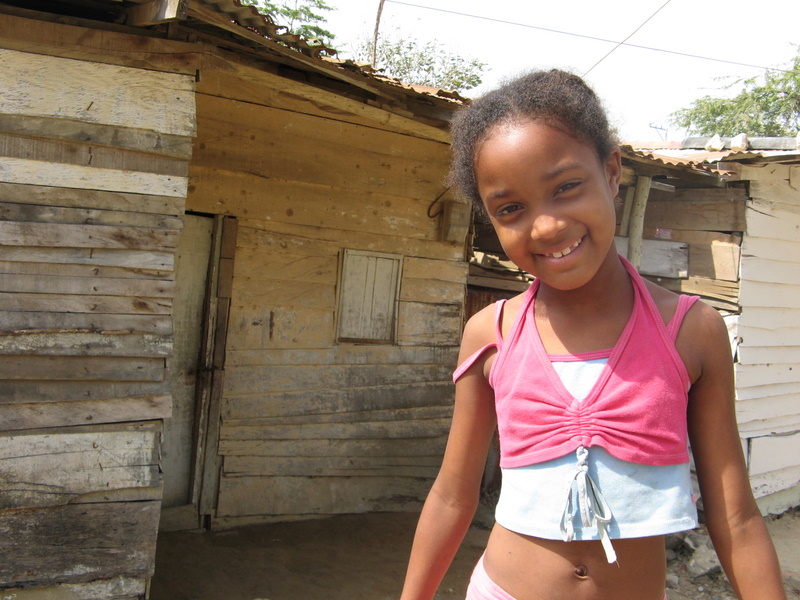 Poor children in the Dominican Republic live on less than $1.25 a day.

Poor children in the Dominican Republic live on less than $1.25 a day.
KANSAS CITY, Mo. (January 17, 2011) – Poor children in the Dominican Republic will now have a chance at a better life through Children International, a U.S.-based humanitarian organization, thanks to businessman Larry Phelan.
The Philadelphia attorney funded the newly inaugurated signature community center that will serve 5,000 children in the slum of La Caleta near Santo Domingo. The center will provide children access to medical and dental care, education support, and nutritional programs.
Mr. Phelan was inspired to work with Children International by his friend Dan Phelan, who funded another center in the Dominican Republic. Much like Dan's facility, the Larry T. Phelan Community Center is state-of-the-art, with a medical clinic, dental clinic, pharmacy, library, playground, computer lab and a sports complex.
Both Larry's and Dan's contributions are part of a more than $2 million capital campaign to build and renovate Children International's signature community centers in the Dominican Republic. The campaign is providing over 31,000 children with an oasis in a desert of poverty.
As an avid sports enthusiast, Larry Phelan recognized the value of sports in the development of a child's self-esteem, confidence and discipline. As a result, Phelan felt compelled to build soccer and baseball fields to provide children and youth a safe place to gather and play.
Children International president and CEO Jim Cook said, "We are incredibly grateful to Larry for his generosity and passion for lifting children from poverty. We are especially thankful for the sports complex he built to benefit our youth. He is a true advocate for needy children."
About Children International:
Established in 1936, Children International is a humanitarian organization with its headquarters in Kansas City, Missouri. Children International's programs help more than 340,000 children and their families in 11 countries around the world including Chile, Colombia, the Dominican Republic, Ecuador, Guatemala, Mexico, Zambia, Honduras, India, the Philippines and the United States. For more information about Children International or to sponsor a child, visit www.children.org.