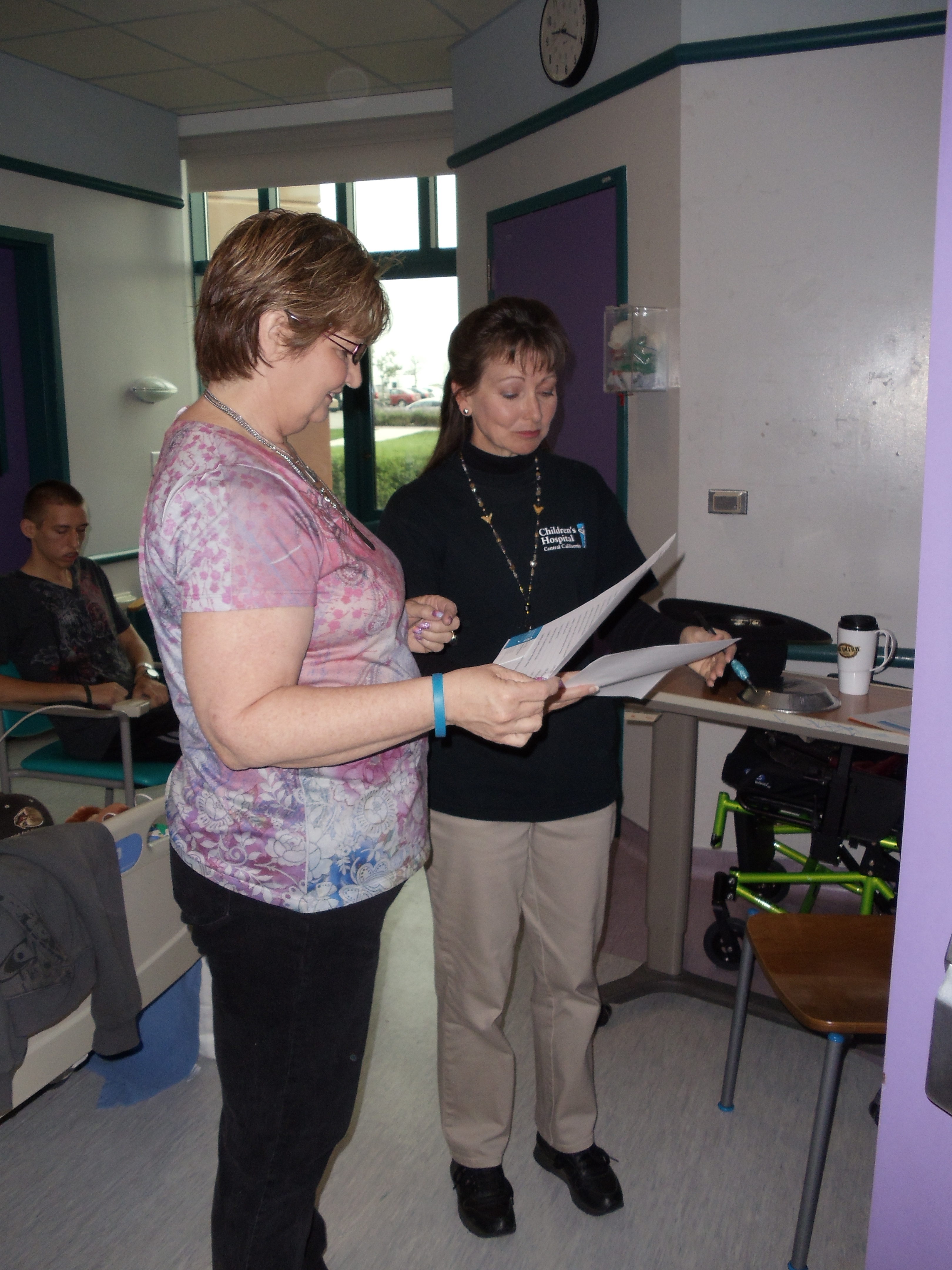 (Madera, CA) Like most high school seniors, Lewis Gunsolus of Bakersfield looks forward to graduating in June and making plans for the future. But just three months ago, it seemed doubtful that Lewis would walk again or regain much memory let alone complete the 12th grade.

After suffering a traumatic brain injury in a car accident just after lunchtime on December 31, Lewis' new year began with a tragic jolt. While driving his 1970 Ford truck, another car hit his driver's side door at about 50 mph, causing the right side of Lewis' head to slam into the window behind him.

The teen fell unconscious and was transported by ambulance to a local hospital. Over the next several weeks, Lewis lay intubated in the hospital room in a coma. "He was unresponsive," said Gwen Gunsolus, Lewis' mom. "He couldn't walk, go to the bathroom, follow commands, clear his throat. He couldn't do anything on his own."

Soon Gwen said the only long-term options given her son were to be cared for either at a convalescent hospital or at home. She found both alternatives unacceptable. "I just knew he was going to get better and that this wasn't how things were supposed to be," she said.

Gwen heard about Children's Hospital Central California, which has the only independent pediatric rehabilitation center in the state accredited by CARF, the Commission on Accreditation of Rehabilitation Facilities. The expert team offers comprehensive inpatient and outpatient care featuring physical, occupational and speech/language therapy services. A board certified physiatrist is on hand with available consultation from Children's board certified neurologists and neurosurgeons. Counseling is provided by clinical psychologists, neuropsychologists and social workers.

On Feb. 8, Lewis was transported to Children's pediatric rehabilitation center - and hasn't looked back.

From the moment he arrived, he showed marked improvement each day. He quickly progressed from no longer needing a feeding tube, to sitting upright in a chair and speaking and walking again. He was even able to complete his schoolwork through a special program. "Lewis' brain injury is typical but his recovery has been remarkable due to his hard work and amazing support from his family," said Dr. Jennifer Crocker, medical director of Children's pediatric rehabilitation center.

On March 18, Lewis will be discharged from Children's and go home a much different young man than when he first came to the Hospital.

"I'm glad that I'm better and more how I was before the accident," said Lewis, now 18, shortly after finishing a physical therapy session at Children's. "I'm very thankful for the great care I've received here and everyone's support."

Gwen agreed: "Everyone here has been so warm and welcoming - you want for nothing. They're like family. I'm so thankful - they gave us back our son."